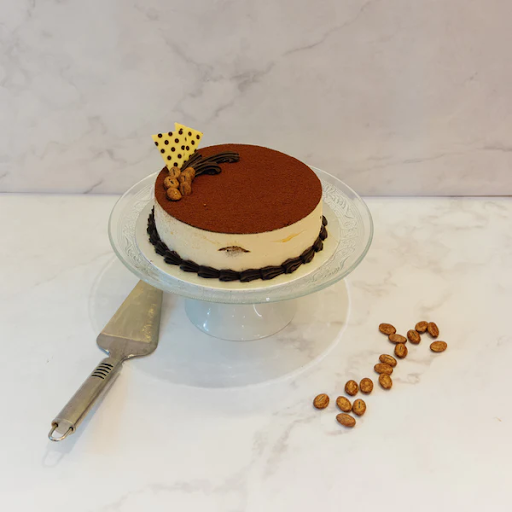 To the residents of Toa Payoh, if you've been hearing whispers about the scrumptious delights of Temptations Cakes, you're not alone. Known for its mouth-watering creations and delectable range, this renowned brand is now just a click away from satisfying your sweet cravings. 
While Temptations Cakes does not have a physical store within Toa Payoh, don't let that dampen your spirits. The digital age brings the bakery to your doorstep! Order online, and let the taste of Temptations enchant you without stepping out of your home. It's convenience, and cake, redefined!
Fast-Paced Delivery for Fast-Paced Lifestyles
Nestled in the heart of Singapore, Toa Payoh boasts a vibrant and fast-paced lifestyle. This bustling neighborhood is known for its energetic atmosphere, with residents and workers constantly on the move. Amidst the rush of daily life, there's always room for sweetness, and that's where Temptations Cakes steps in.
In a community where time is of the essence, waiting for your sweet treats can feel like an eternity. Whether it's a last-minute celebration or a spontaneous craving, you need a delivery service that matches the tempo of Toa Payoh's lifestyle. Temptations Cakes understands this need for speed and efficiency, making it the go-to choice for dessert lovers in the area.
Efficient Delivery at Your Doorstep
When you order with the option for Temptations Cakes Delivery, you're not just receiving cakes but welcoming convenience and reliability into your life. Our commitment to prompt service ensures that your delectable delights arrive at your doorstep exactly when needed. No more worrying about lengthy delivery times – we've got your back.
To cater to the diverse tastes of Toa Payoh's residents, Temptations Cakes offers a wide range of confections, from classic cakes to innovative creations. Whether enjoying a birthday or anniversary or simply wanting to satisfy your sweet tooth, our extensive menu has something for everyone. And the best part? You can have your chosen dessert delivered swiftly, making every occasion a moment to remember.
Seamless Ordering Experience
In the fast-paced life of Toa Payoh, having a reliable and swift delivery service for your cakes and desserts is a game-changer. Temptations Cakes understands the importance of efficiency and convenience, ensuring that your sweet indulgences are delivered promptly to your doorstep. So, the next time you need a delightful treat, trust Temptations Cakes to keep up with your fast-paced lifestyle and provide joy to your taste buds in no time.
A Wide Collection of Cakes to Choose From
Regarding delectable dessert options in Toa Payoh, Temptations Cakes Delivery has you covered. Explore our extensive menu of irresistible cakes crafted with care and creativity. From luscious durian delicacies to classic favorites, our wide range of cakes offers something for every palate, available through convenient delivery.
Here are some of the cakes Temptations Cakes offer: 
1. Premium MSW Durian Cake
Temptations Cakes brings you the exquisite Premium MSW Durian Cake for the durian lovers in Toa Payoh. Made with the finest Musang King durians, this cake is a tropical paradise for your taste buds. The rich, luscious durian filling is a harmonious blend of sweetness and creaminess encapsulated within light and fluffy cake layers. With Temptations Cakes Delivery, you can savor the king of fruits without leaving the comfort of your home.
2. Black Forest Cake (No Alcohol)
Indulge in a classic favorite with a twist. Our Black Forest Cake is a delightful combination of moist chocolate sponge, luscious whipped cream, and a generous dose of cherries. What sets it apart is that it's alcohol-free, making it suitable for all ages. It's a perfect choice for family gatherings or any occasion where you want to enjoy the traditional taste of Black Forest cake without the spirits.
3. Baked Cheesecake
Are you craving something creamy and indulgent? Temptations Cakes offers a heavenly Baked Cheesecake that will satisfy your cravings. The velvety texture, rich flavor, and buttery graham cracker crust make it a delectable dessert choice. This cheesecake is a crowd-pleaser whether you enjoy it plain or topped with your fruits of choice or sauces.
4. Signature Chocolate Mousse Etoile Eggless
Chocolate lovers rejoice! Our Signature Chocolate Mousse Etoile Eggless cake is a masterpiece for those who prefer desserts without eggs. This cake is a symphony of chocolate layers featuring a velvety chocolate mousse and a decadent chocolate sponge. Even with dietary restrictions, it's a pure chocolatey indulgence you can enjoy.
5. Chocolate Hazelnut Crunch Cake
Crunchy, nutty, and oh-so-chocolatey! The Chocolate Hazelnut Crunch Cake from Temptations Cakes is a fantastic marriage of taste and textures. With layers of chocolate sponge, hazelnut praline, and a crispy feuilletine base, every bite is a sensory delight. This cake is a must-try if you enjoy the irresistible pairing of chocolate and hazelnut.
Temptations Cakes Delivery: Advantages of Our Service
Discover the unparalleled advantages of the Temptations Cakes Delivery service. We're committed to enhancing your dessert experience in Toa Payoh with a range of benefits that set us apart. From timely deliveries to customization options, our service is designed to ensure your cake moments are delicious but also hassle-free and memorable.
Regarding Temptations Cakes' Delivery, we understand the importance of punctuality. Our commitment to delivering your chosen cakes promptly ensures that your celebrations remain on schedule. Whether it's a birthday, anniversary, or a simple gathering with friends, you can count on us to make your special moments even more memorable.
One of the critical advantages of choosing Temptations Cakes Delivery is the assurance of freshness. Our cakes are baked to perfection and delivered to you at their prime. We take pride in using high-quality ingredients to ensure that every bite is a burst of flavor and freshness.
Our delivery service covers you no matter where you are in Toa Payoh. We've expanded our delivery coverage to reach various neighbourhood corners, ensuring everyone can enjoy our delectable cakes. Whether you reside in the heart of Toa Payoh or its outskirts, we'll bring the sweetness to your doorstep.
At Temptations Cakes, we understand that everyone's taste is unique. That's why we offer customization options to cater to your specific preferences. Whether you need a cake tailored to dietary restrictions, a personalized design, or a special message, our team is here to bring your cake dreams to life.
Our user-friendly online platform makes ordering a piece of cake – pun intended! You can browse our menu, select your favorite cake, specify any customization requests, and easily place your order. We've designed our ordering process to be hassle-free so you can focus on enjoying your sweet treats.
Temptations Cakes' Delivery Service Covers Your Cake Needs in Toa Payoh
Temptations Cakes is your go-to choice for all your cake needs in Toa Payoh. Our commitment to timeliness, freshness, customization, and hassle-free ordering ensures that your cake moments are exceptional. 
Whether it's a special occasion or an everyday indulgence, we've got you covered. Take advantage of the convenience and delectable delights we offer. To experience the sweetness firsthand, place your order today! Contact us today to discover the joy of Temptations Cakes delivery in Toa Payoh. Your taste buds will thank you!