Signature Cakes
We have the best Signature Cakes and desserts for your loved ones, friends and family. We make all types of cakes with various flavors that suit your needs.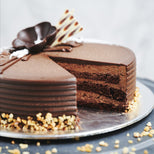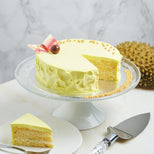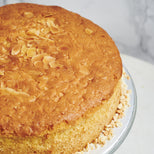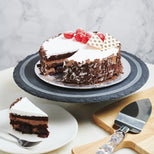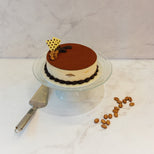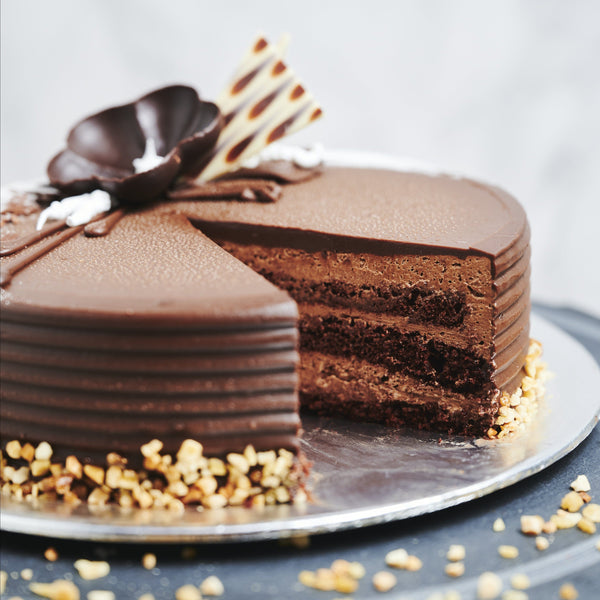 Signature Chocolate Mousse Etoile
Arouse your senses with a velvety bittersweet Belgium chocolate mousse between layers of moist chocolate sponge cake. The cake is then smothered in decadent chocolate ganache and embellished with crunchy nuts. One bite and you can't help closing your eyes and say, "Mmm, so good"!
$39.00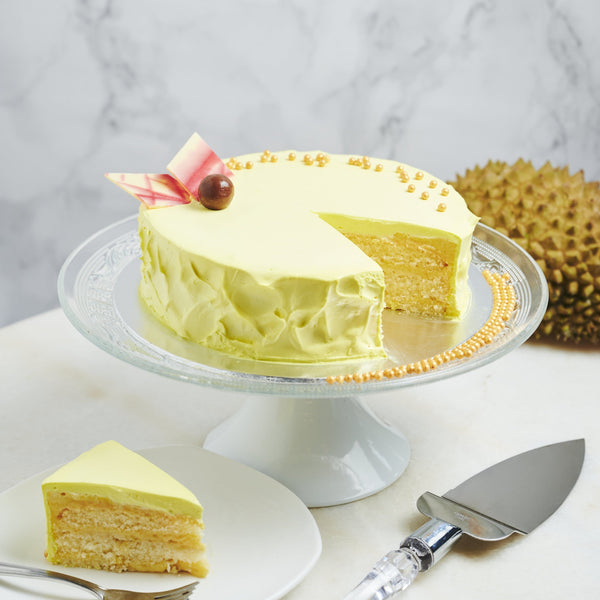 Premium MSW Durian Cake
Our premium MSW Durian Cake has been voted Best Durian Cake in Singapore, for good reason. Prepare to have your breath taken away with this creamy and rich durian sponge cake. You won't find another beauty quite as addictive as this. This durian delicacy is perfect for birthdays, especially for the most die-hard durian enthusiasts.
$48.00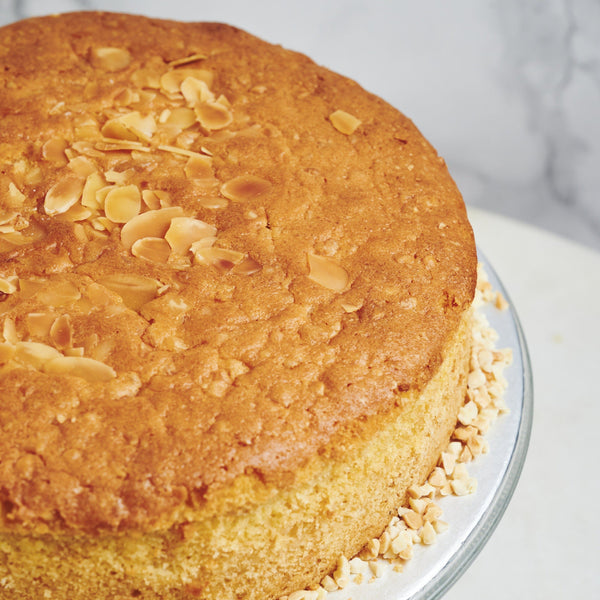 Almond Sugee Cake
Our traditional Sugee cake is a homage to our founding Chef's Eurasian cultural heritage. The flavours from this nutty and buttery semolina cake will take you back to the good old days. Good sugee cake is hard to find these days. Lucky for you, we've got the best.
$39.00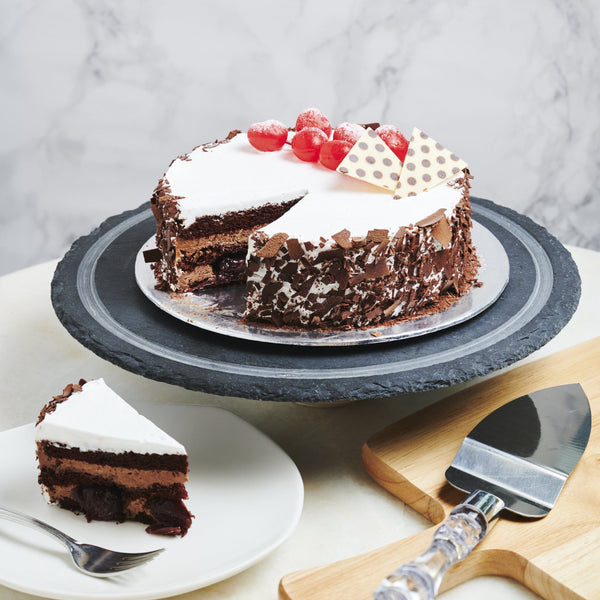 Black Forest Cake (No Alcohol)
Gorgeously moist, soft chocolate cake layered with chocolate mousse and dark sweet cherry filling. The entire cake is then draped in freshly whipped cream, delicately coated with chocolate shavings. This classic cake we all grew up with never goes out of style and will have young and old alike fighting over the fresh Maraschino cherries on top when finely decorated with whipped frosting. 
$41.00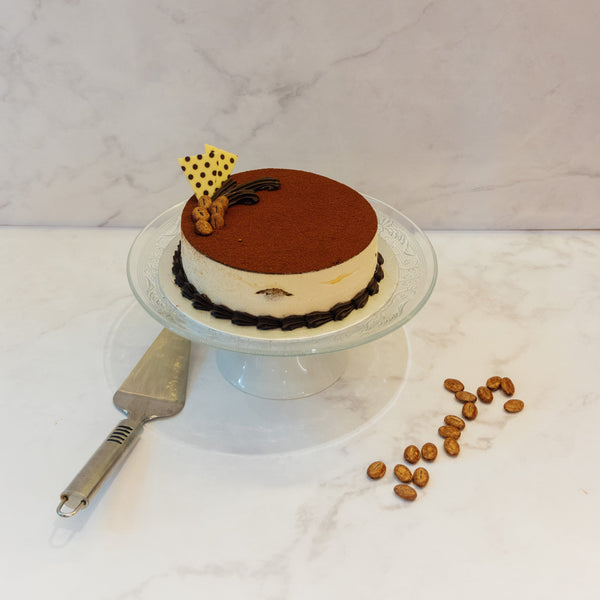 Tiramisu
Our Tiramisu is just like the traditional Italian dessert, only in layer cake form. The filling is made with mascarpone, a soft, buttery Italian cheese whipped into a rich yet light and fluffy mousse. We top it off with delicious chocolate ganache topped with cocoa powder. When the coffee-infused sponge finger biscuits, chocolate, and mascarpone mousse meld in your mouth, it's pure heaven. Moist, soft, and creamy, with tons of rich flavor.
$42.00
Everyone who tasted us, loves us
Everything was absolutely perfect, from the order to the delicious customised pokemon ball cake! Highly recommended! The team is extremely responsive (I was in contact with Lydia), kind and very professional. Will definitely work with Temptations again!
Since I got to know of Temptations Cakes, my family and I have been ordering cakes from them for any of our events
"Whenever there is a birthday party, or the call for desserts to complement a dinner, Temptations Cakes never fails to impress: delivering beautiful, quality and tastefully created cakes every single time!"
Yummilicious chocolate etoille cake. I'm a fan!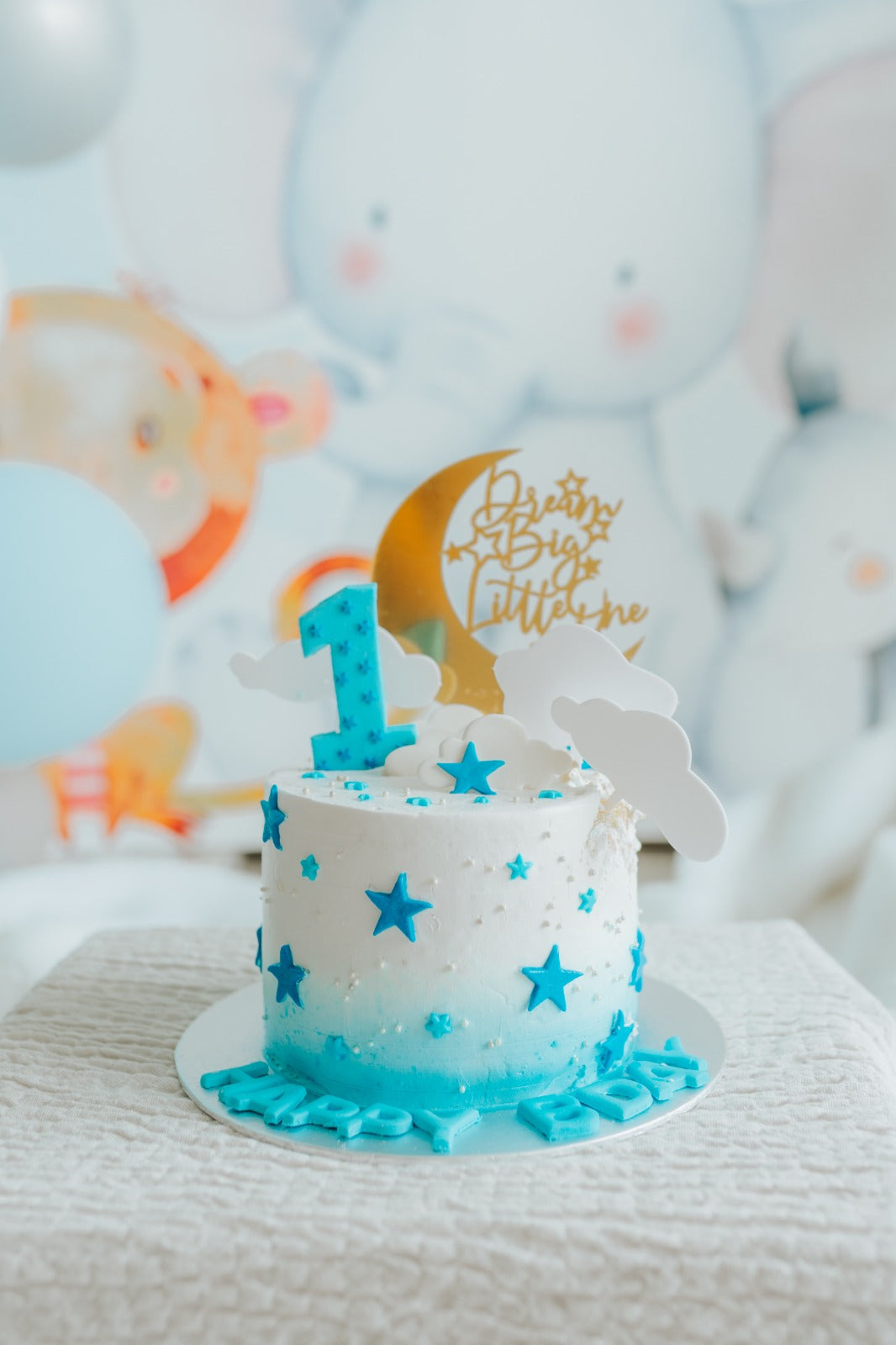 CUSTOMIZED CAKES
Welcome to the world of temptations cakes. We offer online cake delivery in Singapore and same-day cake delivery for your made-to-order customized cakes. With years of experience, we are experts in making the perfect cake for any occasion with any design you want. Whether it is a birthday, wedding or anniversary cake, we will work with you to create a unique masterpiece for you and your event.
CUSTOMISE A CAKE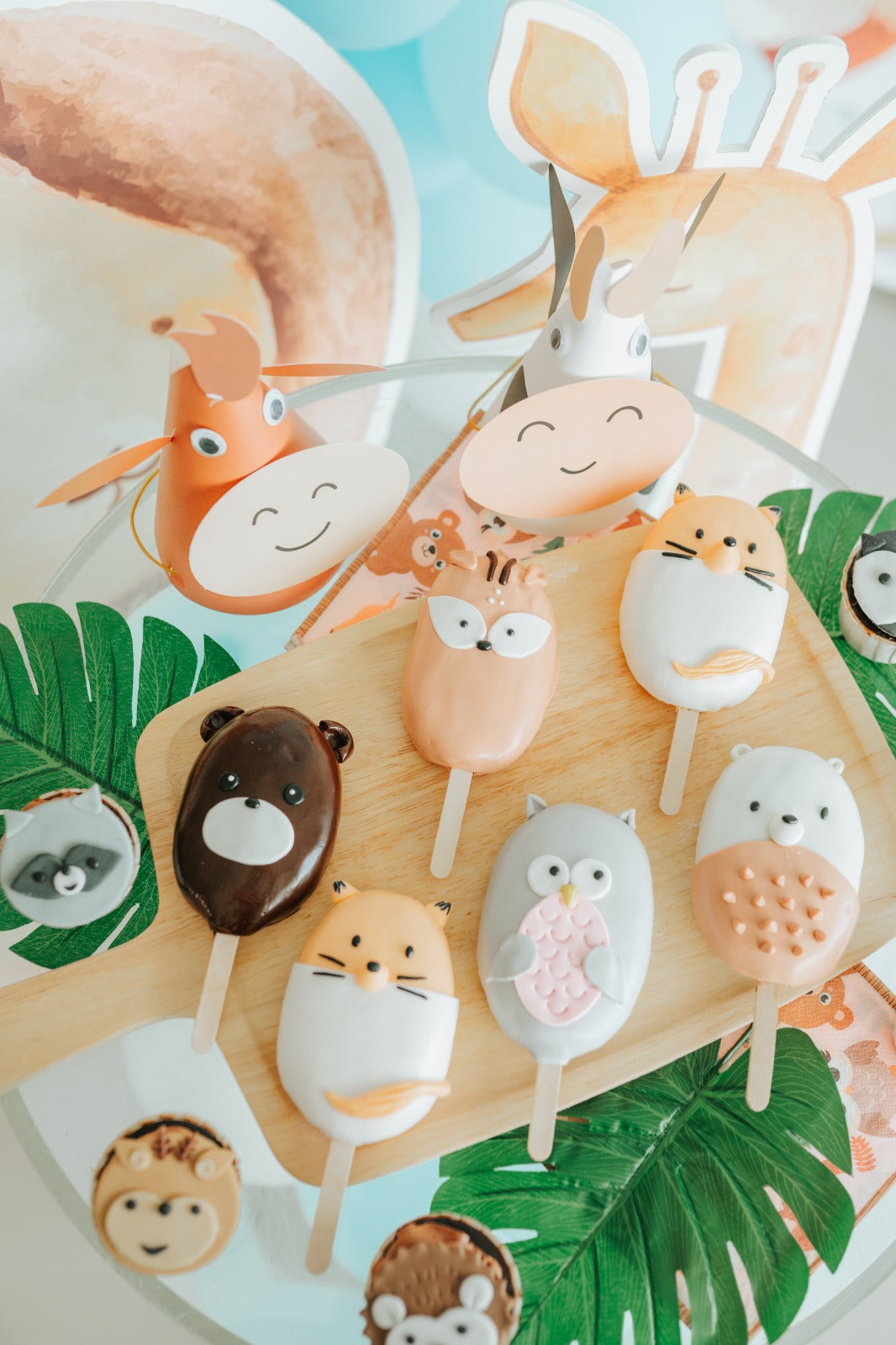 SEE PAST DESIGNS & FLAVOURS
What's not to love about cake? From its sweet and delicious flavour to the satisfying feeling of eating a piece, there's nothing like a good cake. At Temptations Cakes, we know just how special a cake can be, which is why we offer online cake delivery in Singapore. With our wide selection of past designs and cake flavors, you're sure to find the perfect cake for any occasion. So what are you waiting for? Order your cake today!
SEE MORE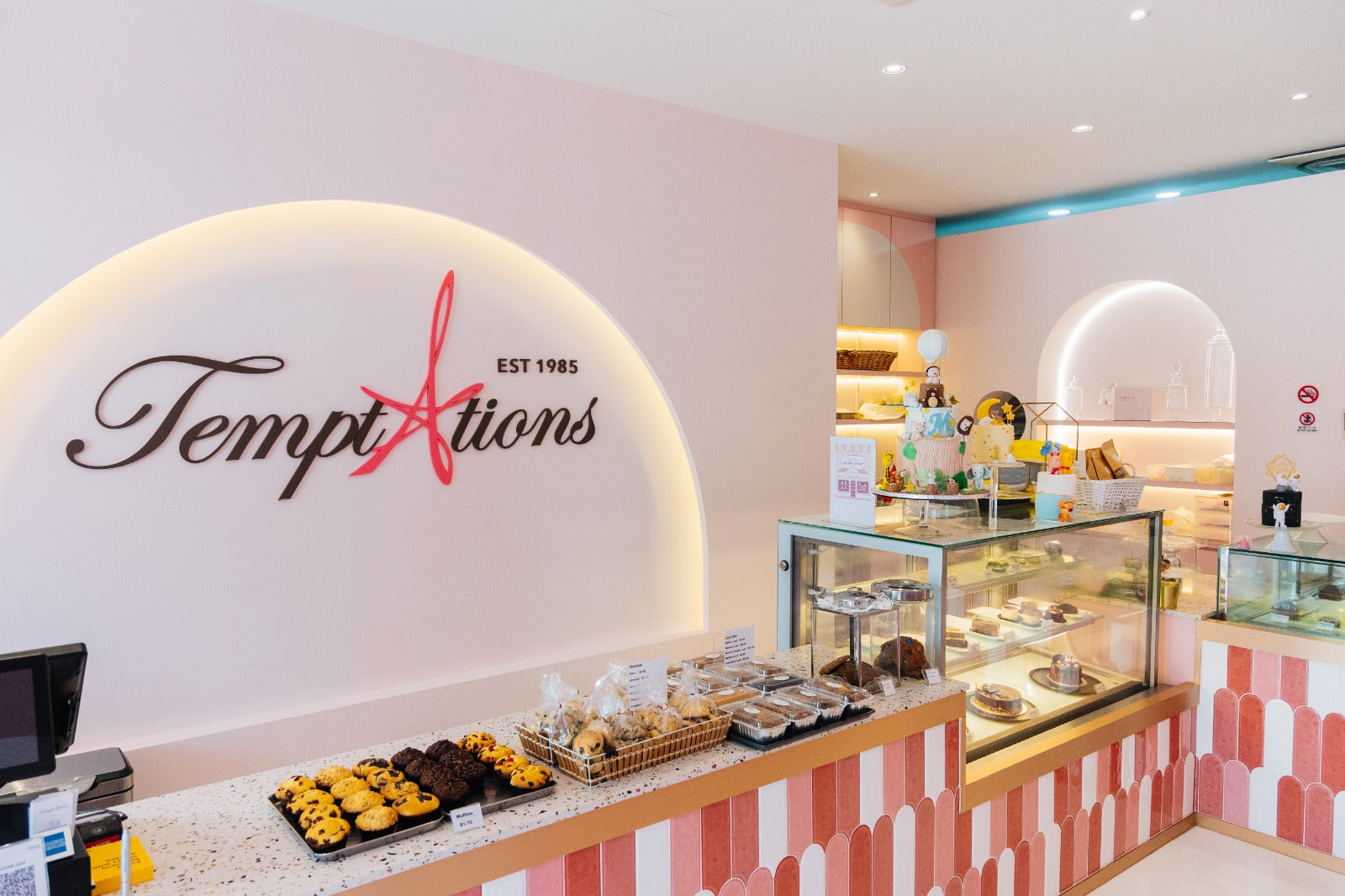 THE ISLANDWIDE ONLINE CAKE DELIVERY SINGAPORE PREFERS
Order your favourite cake and have the cake delivered right to your doorstep! Temptations Cakes offers online cake delivery in Singapore with same-day delivery available. Just place an order online, choose your delivery or self-pick-up option, and we'll take care of the rest! All customised orders must be made 3 days in advance.
DELIVERY OPTIONS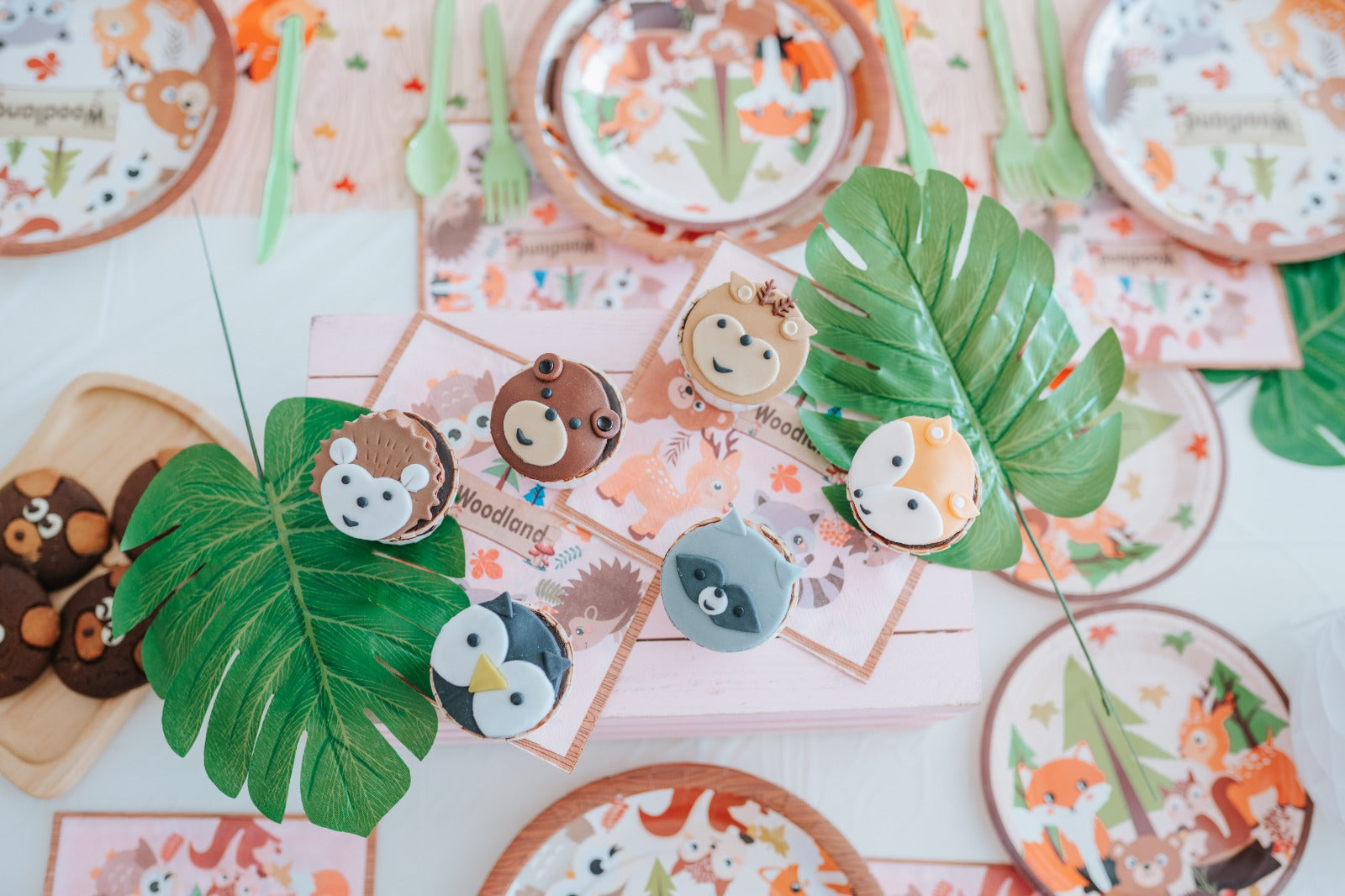 BEAUTIFUL AND DELICIOUS CUSTOMIZED CAKES IN SINGAPORE
Welcome to Temptations Cakes, your one-stop shop for beautifully customized cakes in Singapore. All our delicious cakes are made fresh to order, and we require at least three days' advance notice for all customized cake orders. Cakes are made with the finest ingredients, and our cakes will please even the most discerning palate. Our selection of delicious flavors will satisfy any sweet tooth, so go ahead and indulge! Get yours and order it 3 days in advance!
Shop our Customized Cakes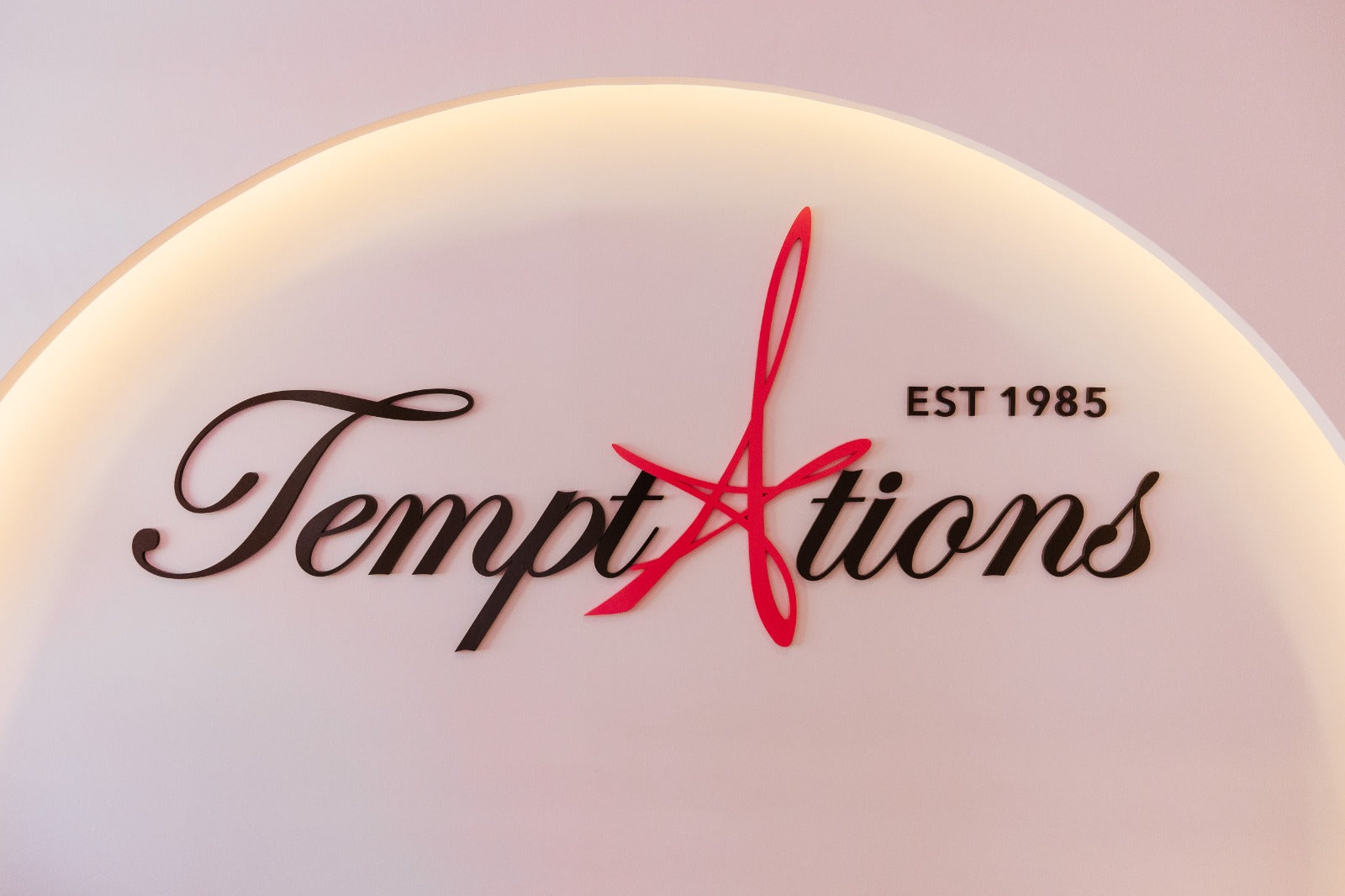 LOOKING FOR AN ONLINE CAKE DELIVERY IN SINGAPORE?
Temptations Cakes is Singapore's leading online cake delivery service. We offer an extensive range of delicious and customized cakes for any occasion, all made with premium ingredients. With our same-day cake delivery service, you can order your cake online anytime and deliver it fresh to your doorstep anywhere in Singapore.

Experiencing high traffic? No problem! Our cakes are stored in a temperature-controlled environment, so they remain fresh and delicious even during peak hours. Start browsing our selection of cakes today, order a cake for delivery, and enjoy a sweet treat!
Shop Our Signature Cakes Today!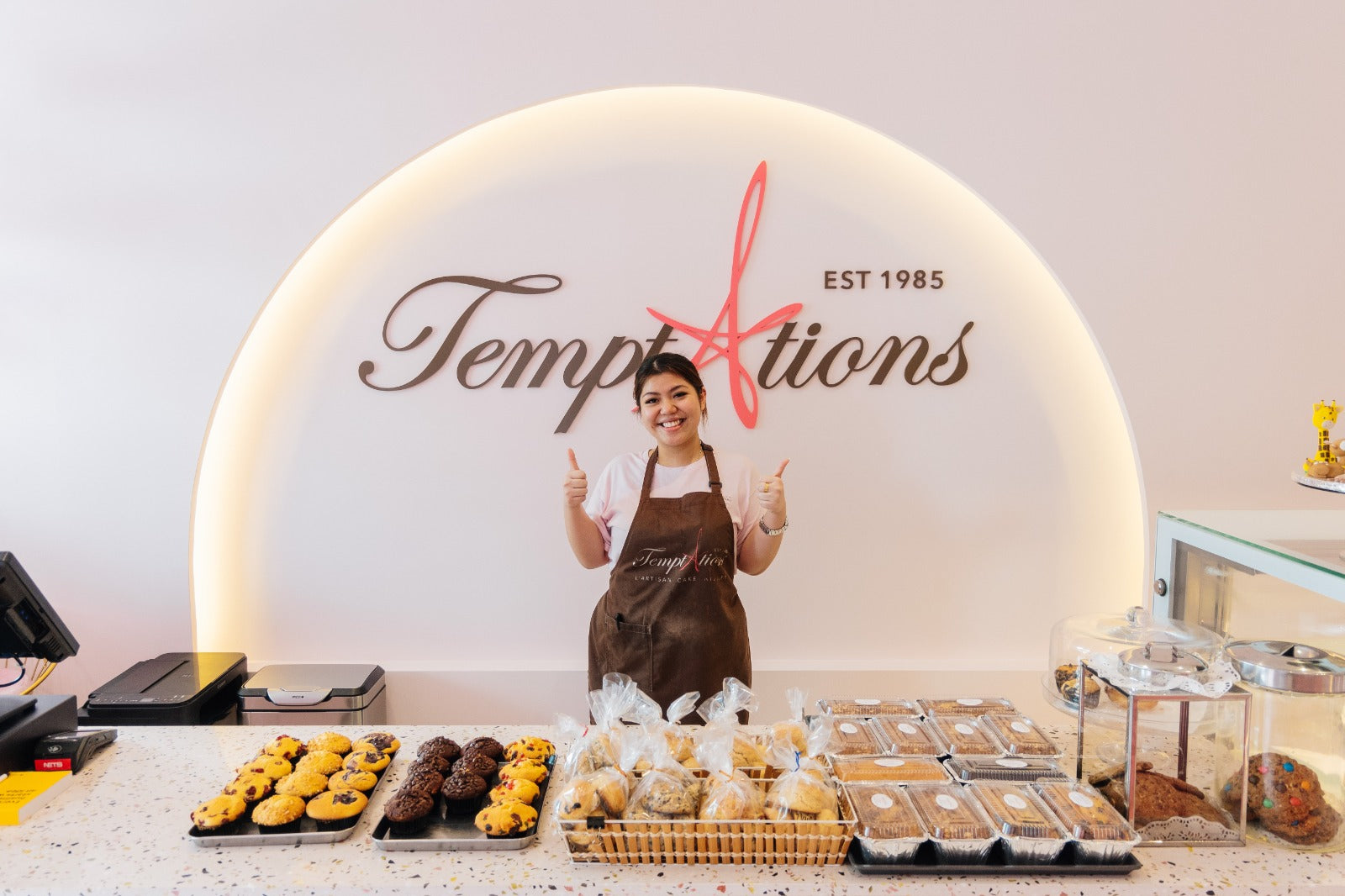 BEST CHOICE FOR ONLINE CAKE DELIVERY IN SINGAPORE
Looking for a delicious and customized cake for your next celebration? Look no further than Temptations Cakes! We specialize in providing premium quality cakes that are perfect for any occasion. Our online cake-ordering process is simple and hassle-free. We offer same-day cake delivery in Singapore for your convenience. Browse our selection of cakes today and experience the temptations Cakes difference!
Contact Us For Your Online Cake Delivery
DISCOVER SINGAPORE'S ONLINE CAKE SHOP AND CELEBRATE YOUR SPECIAL OCCASION WITH TEMPTATIONS CAKES.
Is your special someone's birthday or anniversary approaching? Then Temptations Cakes has an excellent idea for you. You can sweeten the occasion by surprising your friends and family with a delicious cake. We have an online cake shop in Singapore, and we have a wide variety of cakes that are perfect for birthdays and anniversaries. Whether you're looking to please long-distance friends in Singapore or please your parents' palates on their anniversary, our cakes are perfect for any occasions. However, if you want to greet your loved ones with more than cake for occasions like Valentine's Day, Christmas, or Halloween, you can search our website for other gifts. From flowers and cakes to personalized gifts and cakes, you can pair all kinds of gifts with delicious cakes. Contact us today to order cakes in Singapore and celebrate any occasion like never before!
ORDER ONLINE CAKE NOW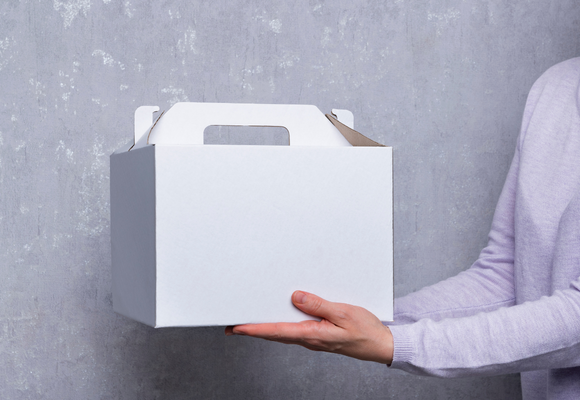 WHY CHOOSE ONLINE CAKE DELIVERY IN SINGAPORE INSTEAD OF PICKING IT UP?
There are many reasons why online cake delivery in Singapore is a better option than picking up your cake from a local bakery. Here are just a few benefits for online cake delivery:

● You can save time by delivering your cake to your door.

● You don't have to worry about finding parking or traffic.

● You can order your cake from the comfort of your own home.

● Online cake delivery companies like Temptations Cakes often offer discounts and promotions that you can take advantage of.

● You'll receive your online cake delivered to you fresh and on time.
Same-Day Cake Delivery
Visit or Contact Us Now
Quality, affordable and delicious cakes for your sweet tooth needs! That's what you can expect from Temptations Cakes. We offer online cake delivery in Singapore, so you can get your cake fixed quickly and easily. Whether you need a birthday cake, an anniversary cake or a sweet treat, our cakes are sure to satisfy you. And if you need your cake delivered same-day, no problem! We've got you covered. So what are you waiting for? Order your cake online today with our same-day cake delivery!
Know More
Frequently Asked Questions
It would be best to place your orders 3 days in advance before your desired delivery date.  
For urgent orders, please contact us directly at +65 91284171 to check for availability of our Signature Cakes +65 98212666 for Customised Cakes. 
6 inches: Recommended for 4 - 6 pax
8 inches: Recommended for 8 - 10 pax
9" x 9" square: Recommended for 16 - 18 pax
10" x 10" square: Recommended for 18 - 20 pax
The best way to enjoy our cakes would be to simply store them in the fridge to keep them chilled. You may also keep them in the freezer if the fridge is not cold enough, especially in Singapore's humid weather.
For fruit cakes, it is recommended to keep them in the chiller if the fridge is not cold enough.
Durian cakes should be stored in the freezer to maintain freshness, and should be thawed in the fridge for 1 - 2 hours before consumption.
We recommend you consume your cakes on the same day of purchase to enjoy them at their best, most tempting flavours!
11am - 7pm (6.30pm last collection)
Yes, disposable knives will be provided with your cakes, and you have the option of requesting for candles when you order. 
An order confirmation email will be sent out to you upon payment, together with an invoice of your purchase.
Temptations Cakes is not halal certified. However, our cakes are made with ingredients that are free of pork & lard.
We can customise your cakes according to your children's needs and requirements.
We have allergen and dairy-free options available! Let us know your dietary and allergen restrictions when ordering and we'll make sure to customise your cakes according to your needs and requirements.
Send us an image of the design you'd like to apply to your cake together with any additional details you would require and our customised cake specialist will get in touch with you to finalise your custom cake order. 
Payment and confirmation for customised cakes should be completed at least 7 days prior to your desired collection / delivery date.
Once you've sent us your desired image and design for the custom cake, our specialist will reach out to you to finalise it and issue you with a quote accordingly.
Yes, we do, with the exception of restricted zones.
There is no minimum order size for our delivery service. 
We provide free delivery for orders above $200.
For urgent orders, please contact us directly at +65 91284171 to check for availability, however do note that an additional $5 charge will apply on top of the standard delivery fee.
Delivery fees vary depending on distance, starting from $10. Delivery fees will be reflected at checkout. 
Visa, Mastercard, American Express, Google Pay, Apple Pay, and PayNow. 
We do not currently have a Cash on Delivery option as delivery is outsourced & drivers do not collect cash payment.
All prices listed are inclusive of GST.
You may use voucher and discount codes upon checkout to redeem your discount and exchange your Star Dollars.
Once confirmed, orders cannot be changed or cancelled. However, depending on the circumstances of the amendment / cancellation request, these may be accepted at management's discretion and on a case-by-case basis.
In the rare event that our cakes are not received in good order and condition, a refund or an exchange may be offered at management's discretion. 
We will help you store your cake for up to 24 hours. If cakes are not collected by then, we will have to dispose of it in the interest of hygiene and food safety. In this case, you will not be eligible for a refund.
Yes, as long as they show the order confirmation when they come into the store for collection.
Any request for refund or exchange must be made within 24 hours of receipt of the cake. You must also allow part or all of the cake to be collected by us, to allow us to investigate the complaint. Following this, a refund or an exchange may be offered at management's discretion.