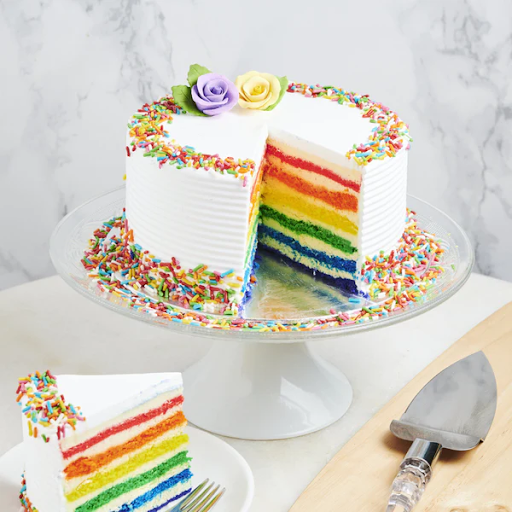 In the bustling heart of Novena, amidst its high-rises and busy streets, a delightful secret awaits the sweet-toothed residents. Temptations Cakes – a name that resonates with indulgence, decadence, and a promise of some of the most scrumptious cakes you've ever tasted. Now, while you might be tempted (pun intended) to scout the streets of Novena in search of this gem, we have some news for you. Temptations Cakes doesn't have a physical storefront in Novena. Surprised? Well, there's more.
In today's digital age, Temptations Cakes has embraced the power of online shopping. While they may not greet you with a brick-and-mortar presence in Novena, they are just a click away. So, for all those impromptu celebrations, last-minute dessert cravings, or simply to satiate your sweet palate, Temptations Cakes brings the best of both worlds to you – the convenience of online ordering and the delight of a mouth-watering treat. Novena, are you ready to give in to the temptation?
Why Novena Could Benefit From Cake Delivery Services 
Discover why Temptations Cakes Delivery is a delightful addition to Novena, Singapore. In this section, we explore the myriad benefits this service brings to the vibrant community of Novena, making every sweet moment convenient and memorable.
Convenience at Your Doorstep
In the bustling heart of Singapore, Novena residents often lead fast-paced lives. The convenience of having Temptations Cakes delivered directly to their homes or offices is a game-changer. With hectic schedules and limited time, this service ensures that indulgence is just a few clicks away, allowing residents to savor sweet moments without the hassle.
Variety to Satisfy Every Palate
Temptations Cakes offers diverse cakes, from classic favorites to innovative creations. Novena's culturally diverse community can explore an array of flavors, accommodating different preferences and dietary requirements. Whether it's a birthday celebration, a family gathering, or a simple treat, there's a cake to suit every occasion and taste.
Timeless Tradition, Modern Convenience
Cake is synonymous with celebrations and memorable moments. Services like Temptations Cakes delivery marries tradition with modern convenience by bringing Temptations Cakes to Novena. Residents can uphold the timeless tradition of sharing cake while enjoying the ease of doorstep delivery. It's a harmonious blend of old-world charm and contemporary living.
Exceptional Quality Delivered
Temptations Cakes is renowned for its commitment to crafting high-quality cakes using the finest ingredients. By opting for cake delivery in Novena, residents can relish these culinary delights with the assurance of exceptional taste and uncompromised quality. It's a culinary experience that leaves a lasting impression, making every occasion memorable.
Tasty Treats Right at Your Doorstep
With services like Temptations Cakes delivery, the delectable world of tempting treats is just a doorstep away. In this section, we tantalize your taste buds with a delightful array of confections that can be conveniently delivered to your home in Novena, Singapore. Prepare for a sweet journey of convenience and indulgence.
1. Classic Buttercream Cake
Temptations Cakes presents the timeless appeal of the classic buttercream cake. With its velvety frosting and rich flavors, this indulgent creation is a delightful choice for any celebration or a simple sweet escape.
2. Strawberry Bagatelle Eggless
The Strawberry Bagatelle Eggless cake from Temptations Cakes is a delightful treat for those who prefer an eggless option without compromising taste. Bursting with the freshness of strawberries, it's a fruity sensation that caters to various dietary preferences.
3. Longevity Huat Huat Cake
Celebrate longevity and blessings with the Longevity Huat Huat Cake by Temptations Cakes. This delightful creation is adorned with traditional Chinese symbols, making it a perfect choice for milestone birthdays and special occasions.
4. Queen or King of Hearts - Gender Reveal Cake
For an unforgettable gender reveal moment, Temptations Cakes presents the Queen or King of Hearts cake. This cake adds excitement and sweetness to your special announcement by concealing a delightful surprise.
5. Muffins
Temptations Cakes doesn't just stop at cakes; they also offer a delectable selection of muffins. Whether for breakfast, tea time, or a quick snack, these moist and flavorful muffins are a delightful choice.
6. Mixed Fresh Fruit Flan
Indulge in the freshness of fruits with the Mixed Fresh Fruit Flan from Temptations Cakes. This dessert combines a flaky pastry base with a medley of vibrant, juicy fruits, making it a refreshing and visually appealing treat.
7. Apple Crumble Tart
Temptations Cakes' Apple Crumble Tart is a slice of comforting nostalgia. With its buttery crust, tender apples, and crumbly topping, it's a warm and satisfying dessert that goes smoothly with a scoop of ice cream.
8. Carrot Walnut Cake
The Carrot Walnut Cake from Temptations Cakes is a harmonious blend of flavors and textures. With the earthy sweetness of carrots and the crunch of walnuts, it's a wholesome and delightful choice for those who appreciate a touch of rustic charm in their cakes.
Temptations Cakes Delivery: Your Favorite Cakes Delivered for Your Convenience
Experience unparalleled convenience with Temptations Cakes Delivery. Delight in your favorite cakes without leaving your home. Discover how our seamless service ensures your treasured cakes arrive promptly, making every occasion extra memorable. Enjoy the ease and convenience of cake delivery like never before, exclusively in Novena, Singapore.
Ordering Your Favorite Cakes
We have guidelines to ensure a seamless experience when utilizing services like Temptations Cakes Delivery. We recommend placing your order for standard cake orders at least three days before your desired delivery date. 
This lead time allows us to prepare your cake carefully and ensure it reaches you perfectly. If you want to customize your cake for a special occasion, please complete payment and confirmation at least seven days before your preferred collection or delivery date. This gives our talented bakers the time to craft your personalized masterpiece.
Let Temptations Cakes Handle Your Cake Delivery Needs
When satisfying your cake cravings or marking special moments with delectable treats, Temptations Cakes stands ready to be your trusted partner. Our commitment to crafting exceptional cakes and delivering them to your doorstep with precision and care ensures that every slice is a celebration. Whether you're planning ahead or in need of a last-minute indulgence, we've got you covered. 
Let us handle your cake delivery needs in Novena, Singapore, and experience the convenience, quality, and deliciousness that has made us a favorite among cake enthusiasts. Place your order today and discover the joy of Temptations Cakes Delivery.