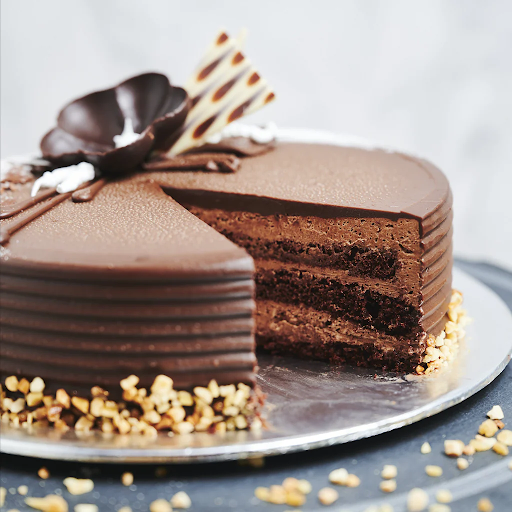 Who says you need a cake shop nearby to enjoy a tasty treat? With Temptations Cakes, your next delicious delight is just a click away! While we don't have a shop in Tanjong Pagar, we offer a wonderful cake delivery service. You don't have to step out, we bring the sweetness straight to your home!
Temptations Cakes Delivery Specializing in tantalizingly delicious creations, this unique cake shop offers everything from eclectic wedding cakes to custom-designed birthday tiers. Whether you're looking for an exquisite dessert or something sweet, you won't be disappointed when you choose Temptation Cake's treats as your go-to treat! Read on for a closer look into all they offer and how it can make any occasion even more special.
Craving for Something Sweet and Delicious?
Temptations Cakes in Tanjong Pagar are here to satisfy your sweet tooth! We bake the most delicious cakes that will tantalize your taste buds. Our delectable selection of cakes comes with various unique flavors and intricate designs, perfect for any occasion. Our range of customized cakes will make any event special, whether for an office party, birthday, or anniversary celebration. 
Make every moment memorable with our mouthwatering cakes crafted with love from us! With top-notch quality ingredients, you can be assured that each cake is freshly baked daily and guaranteed satisfaction on all fronts - taste & presentation-wise. Bring fun and joy into your life today with one of our delectable treats! 
Visit Temptations Cakes now for more information, or place an order online today!
Introducing Tanjong Pagar - Temptations Cakes Delivery 
With a mouth-watering selection of cakes, pastries, and other confections, Temptations will satisfy even the most discerning dessert lover. And the best part? You don't even have to leave the comfort of your own home to enjoy these delectable treats - place your order online and wait for the goods to arrive at your doorstep.
You can place your order online here. Delivery charges may apply based on the delivery zone. You may check the terms on our website and ensure delivery is available for Tanjong Pagar.
Whether it's a birthday cake for your little one or a wedding cake for your special day, Temptations Cakes Delivery has you covered. Enjoy the best of Singapore's treats with our tantalizingly delicious cakes today!
Unveiling our delicious cakes, a slice of heaven! 
At Temptation Cakes, we understand your desire for the perfect cake. And that's why we have a wide range of cakes available, from classic favorites like Chocolate to unique creations of our signature cakes such as Almond Sugee Cake and Premium MSW Durian Cake.
To ensure maximum satisfaction for every bite, we use only the freshest and highest quality ingredients to craft every cake. We also use premium buttercream, cream cheese, chocolates, and other high-quality ingredients to make your cakes as delicious as possible.
We hope that Temptations Cakes Delivery can give you an unforgettable experience. With years of experience in cake-making and baking, you can trust that we will deliver a delicious treat every time!
Discovering the Secret Behind Our Signature Recipes 
Have you ever bitten into a slice of your favorite dessert and wondered what makes it irresistible? At Temptation Cakes, we've spent years perfecting our signature recipes to create delicious and unforgettable treats.
From the moment our cakes emerge from the oven, every step of the baking process is carefully crafted to ensure each bite is an explosion of flavor. Whether it's the perfect balance of butter and sugar or the combination of rich cocoa and velvety cream cheese, every element plays a crucial role in our cakes' success.
Some of our Signature cakes that will tantalize your taste buds include our Black Forest Cake, Chocolate Mousse Etoile, and Tiramisu. Whether planning a special occasion or simply treating yourself to something sweet, these signature cakes will surely delight both young and old!
At Temptations Cakes, we take the art of cake-making seriously. Our team of skilled bakers and decorators have perfected their recipes over years of dedication and hard work to bring you a delicious treat you won't forget. And we're excited to share this secret with all of you – why keep a good thing to ourselves? So, succumb to temptation and indulge in one of our signature cakes today!
Exploring the Amazing Range of Flavors Available 
At Temptations Cakes, we understand that everyone has different tastes. We offer a wide range of flavors to suit every palate.
One of our popular and best seller chocolate cakes is The Petite Chocolate Etoile. Filled with chocolate ganache and topped with favorite chocolate brands, this Instagrammable cake will surely make every chocolate lover happy.
For Fruity Lovers, Our Cheesecake topped with Fresh Strawberries is the perfect choice. Soft, creamy cheesecake and sweet strawberries make this cake a delicious treat. From its caramelized cheesecake to the not-so-sweet strawberry compote, this cake perfectly balances flavor and texture.
As you explore the tempting flavors available at Temptations Cakes Delivery, we hope our cakes will make your special occasion even more memorable.
Seeing Why We are so Popular in Tanjong Pagar 
Temptations Cakes are the talk of the town even though we don't have a physical shop there, and once you take a bite, you'll understand why they're so irresistible. Made with the freshest ingredients and a touch of creativity, our cakes are the perfect indulgence for whenever your sweet tooth calls.
Here are the reasons why our customers love us:
Flawless Taste and Decoration – Every cake that we make is given the delicate attention it deserves. From top-notch ingredients to handcrafted decoration, each cake is a masterpiece that looks just as good as it tastes.
Fast Delivery – We understand the importance of having your cake delivered on time. That's why we offer fast and reliable delivery services for our customers, ensuring that your cake arrives fresh as can be!
Variety of Flavors – We strive to provide cakes with various flavors so everyone can find something they enjoy! From velvety chocolate mousse to classic buttercream cakes, we have it all.
Competitive Prices – We keep our prices competitive so everyone can enjoy a delicious treat without breaking the bank.
Whether you want to satisfy your cravings or treat someone special, we've got something for everyone. So come on down and see what all the fuss is about. You'll soon discover why we are the hottest destination in Tanjong Pagar!
Revealing the Convenience of Online Cake Delivery Services 
At Temptations Cakes Delivery, we offer online cake delivery services for your convenience. Shopping for cakes from the comfort of your own home has never been easier! Simply browse through our selection of cakes and find one that suits your needs. We process orders promptly, so you can get them delivered in no time at all.
Another convenience of Online Cake Delivery Services includes:
Hassle-Free Shopping – With just a few clicks, you can have a cake delivered to your doorstep without ever leaving the house!
Customization Options – We give customers the power to customize their cakes however they like. Our professional baker team will ensure that your cake looks and tastes exactly as you imagined it.
Easy Payment Options – We offer secure payment options so that you can rest assured that your transactions are safe.
Quality Guarantee – Our cakes are made with the freshest ingredients, and we guarantee the quality of every cake we deliver.
From the convenience of online delivery services to our delicious cakes, Temptations Cakes Delivery is the perfect destination for special occasions. Whether you celebrate a milestone or want to surprise someone with a sweet treat, we have something that will make you smile. So why not give us a try? We guarantee that you won't be disappointed!
Tips for Picking the Perfect Cake
Our cakes are simply irresistible, but with so many flavors and varieties to choose from, it can be overwhelming. Here are some tips to help you pick the right cake:
Consider Your Occasion – Is the occasion formal or casual? Are there any special dietary requirements? Knowing these details will help you narrow down the selection.
Pay Attention to Detail – Look at the cake's decor, shape, and size to make sure it is perfect for your event.
Check Price Points – Cakes come in different sizes and prices, so be sure to have a budget in mind before making your choice.
Ask For Recommendations – If you're still unsure, our team of experienced bakers will happily help you pick the perfect cake for your special occasion.
We understand that choosing a cake is a big decision, and we are here to make it easier for you. So don't hesitate to ask us for help. We will be more than happy to guide you in the right direction!
At Temptations Cakes Delivery, we take pride in creating beautiful cakes that will make any occasion special. With our superb selection of flavors, fast delivery services, and competitive prices, there's no better place to get your special treat.
Frequently Asked Questions
Q: What types of cakes do Temptations Cakes offer?
A: Temptations Cakes offers various flavors and designs for all occasions, from classic buttercream cakes to chocolate mousse.
Q: Does Temptations Cakes offer delivery services?
A: Temptations Cakes Delivery offers fast and reliable delivery services for your convenience.
Q: Does Temptations Cakes offer customization options?
A: Customers can customize their cakes with different designs or flavors.
Q: Is Temptations Cakes delivery payment options secure?
A: We offer secure payment options to ensure your transactions are safe.
Q: What guarantee do customers have when ordering from Temptations Cakes Delivery?
A: We guarantee the quality of every cake we deliver and use only the freshest ingredients for all cakes.
Conclusion
Temptations Cakes is an excellent option for ordering a delicious cake in Singapore. The possibilities for the perfect cake creation are endless, with various flavors ranging from chocolate to strawberry and cream cheese. They even allow customers to customize their cakes with different designs! Their delivery service ensures timely arrival, ensuring you can enjoy your favorite dessert without delay.
The convenience of order pickup and delivery and the variety of classic or unique cake flavors make Temptations Cake stand out as a great choice for all occasions. So if you're looking to surprise someone special with a one-of-a-kind delicious treat, order now!