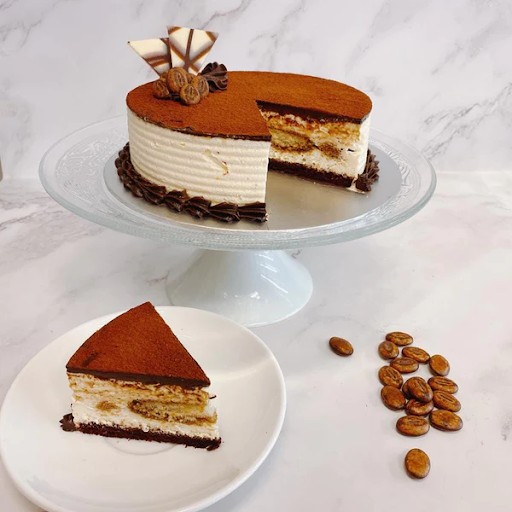 In the bustling heart of Newton, there's a hidden gem that many dessert aficionados have been raving about: Temptations Cakes. While it may surprise some, this renowned cake brand doesn't have a physical store in the area. But don't let that dampen your spirits! Thanks to their seamless online ordering system, you can indulge in their mouth-watering delicacies right at your doorstep. 
Dive into a world of flavors, textures, and sweet memories without even stepping out of your home. So, Newton residents, next time your sweet tooth calls, remember that Temptations Cakes is just a click away!
Temptations Cakes Delivery in Newton: A Foodie's Dream 
In the vibrant neighborhood of Newton, Singapore, where culinary delights abound, Temptations Cakes adds a touch of sweetness to your foodie adventures through our delivery service. Explore Newton's rich tapestry of flavors, and let our delectable cakes complement your dining experiences in this culinary haven.
Newton: A Culinary Haven
Newton, Singapore, is renowned as a culinary haven, and its iconic Newton Food Centre is a testament to its gastronomic legacy. Here, locals and tourists alike converge to indulge in a diverse range of delectable dishes. The aroma of sizzling satay, chilli crab, and other local delicacies fills the air in this vibrant food hub.
Temptations Cakes: The Perfect Complement
Amidst this rich culinary tapestry, Temptations Cakes is a delightful complement. Our cakes, meticulously crafted with the finest ingredients, add a touch of sweetness and celebration to the Newton dining experience. Whether exploring the hawker stalls or enjoying a meal at one of the many restaurants, our cakes provide the perfect ending to your culinary journey in Newton.
A Sweet Union of Flavors
Newton's reputation as a foodie's paradise finds its sweet counterpart in Temptations Cakes. As you savor the diverse flavors of this culinary gem, remember to explore our range of cakes, each a masterpiece designed to enhance your dining experience. Let us deliver the sweetness to your doorstep, making every meal in Newton genuinely unforgettable.
Cakes that Go Well With Newton's Hawker Food 
In the culinary haven of Newton, where hawker stalls tempt taste buds with savory delights, discovering the perfect dessert to complement these flavors is a delight. Temptations Cakes Delivery brings you a selection of confections that harmonize flawlessly with Newton's hawker food, making every meal a memorable culinary journey.
1. Premium MSW Durian Cake
The king of fruits meets the king of hawker flavors in Newton. Our Premium MSW Durian Cake brings the distinctive aroma and rich taste of durian to your dessert table, harmonizing flawlessly with the bold flavors of hawker dishes. Indulge in this unique pairing for an unforgettable culinary experience.
2. Tiramisu
The classic Italian dessert, Tiramisu, adds a touch of elegance to your hawker feast in Newton. Its creamy layers and coffee-soaked sponge cake contrast local dishes' spicy and savory flavors, creating perfect harmony on your palate.
3. Carrot Walnut Cake
The wholesome goodness of our Carrot Walnut Cake is an ideal complement to Newton's hawker fare. The natural sweetness of carrots and the crunch of walnuts add balance and depth to your meal, making it a delightful pairing with the diverse flavors of hawker food.
4. Fresh Mango Splash Cake
When the sweetness of fresh mangoes meets the vibrant flavors of Newton's hawker dishes, magic happens. Our Fresh Mango Splash Cake offers a refreshing and fruity contrast that perfectly complements the bold and savory flavors, creating a harmonious blend of tastes.
5. Red Velvet Cream Cheese Cake
The velvety texture and creaminess of our Red Velvet Cream Cheese Cake add a touch of luxury to your hawker dining experience in Newton. Its subtle sweetness and luscious cream cheese frosting create a delightful balance with local cuisine's rich and spicy flavors. Enjoy the best of both worlds with this delectable pairing.
Temptations Cakes Delivery: A Convenient Way to Get Your Cake Fix
Enjoying the delectable offerings from Temptations Cakes in Newton has never been easier. With our delivery service, you can satisfy your cake cravings without leaving the comfort of your home. Discover the convenience of having your favorite cakes delivered right to your doorstep.
Effortless Ordering Process
Our user-friendly online platform makes ordering a piece of cake. Browse our extensive selection, choose your desired cakes, and place your order in just a few clicks. We've streamlined the process to ensure that you can enjoy our cakes with minimal effort.
Prompt and Reliable Delivery
At Temptations Cakes, we understand the importance of punctuality, especially regarding Temptations Cakes delivery in Newton. Our delivery team is committed to ensuring your cakes arrive fresh and on time, allowing you to focus on savoring the sweetness of our delectable treats.
Customized Delivery Options
We offer multiple delivery methods to suit your schedule and preferences. Whether you need a cake delivered on the same day or prefer to plan, we've got you covered. Temptations Cakes Delivery is designed to cater to your cake needs, no matter the occasion. 
Temptations Cakes is One of The Best Options for Cake Delivery Services in Singapore
In the vibrant culinary landscape of Newton, Singapore, Temptations Cakes stands as a sweet beacon of exceptional taste and convenience. Our wide range of delectable cakes, thoughtfully crafted to complement the bold flavours of hawker food, ensures that every meal in Newton ends on a sweet note. 
With our user-friendly online platform and reliable Temptations Cakes delivery service, enjoying your favorite cakes has never been more convenient. From Premium MSW Durian Cake to Red Velvet Cream Cheese Cake, our selection tantalizes taste buds. It creates memorable dining experiences, making Temptations Cakes the top choice for cake delivery in Newton, Singapore. For inquiries or orders, please don't hesitate to contact us today.