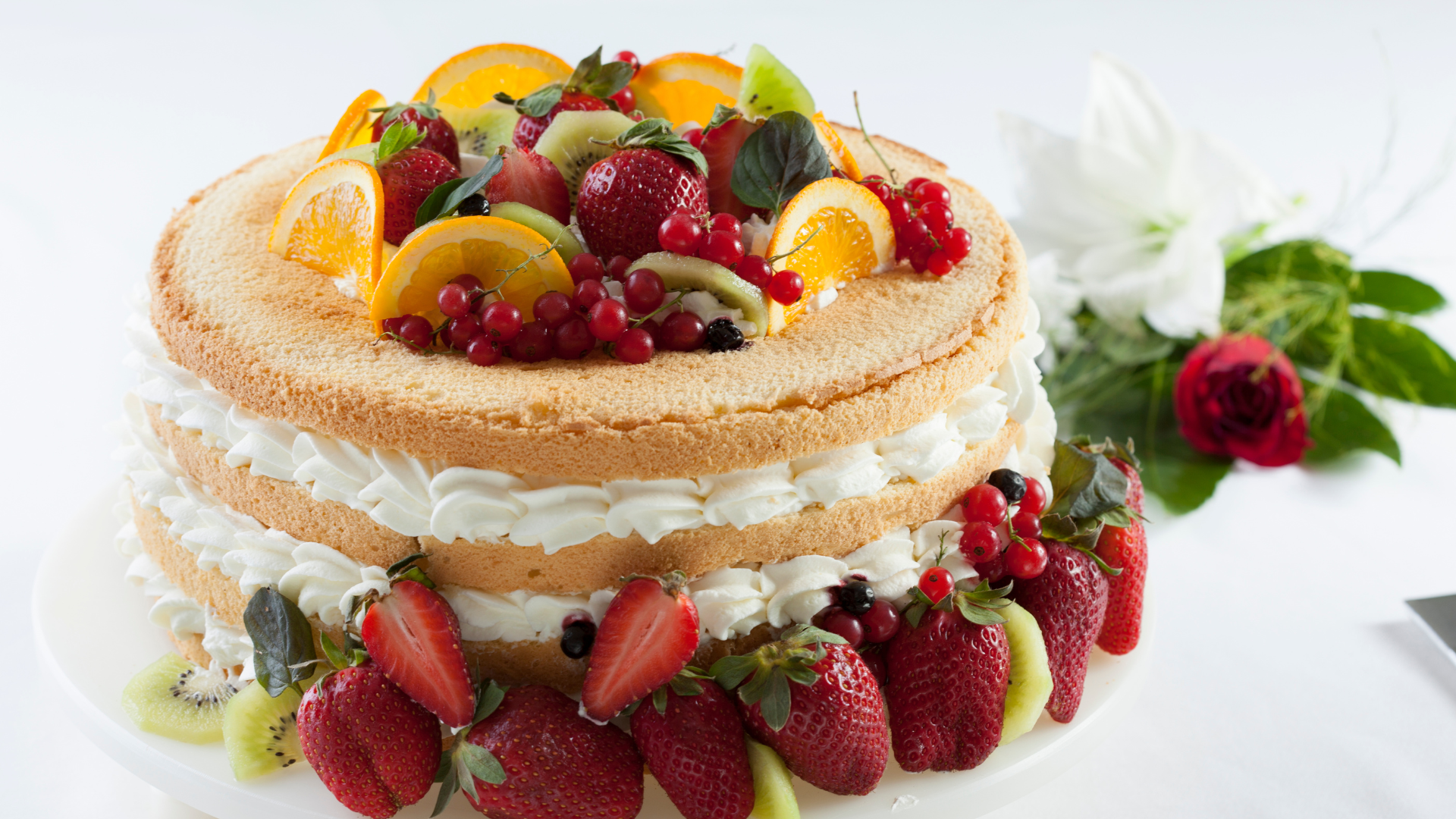 Fruits and cakes are a match made in baking heaven. The natural sugars of fruits have been a staple in baking for a long time, so putting these two components together is almost a no-brainer. Additionally, fruits make for fantastic garnishes; that's why fruity cakes are always visually appealing. 
Fruits also allow for creativity since they practically provide half of the design for you, but that doesn't mean there isn't room for more. You can use them as centrepieces for designs and build around them, making for an aesthetically pleasing cake. 
These things are just barely scratching the surface of what fruity cakes offer. To learn more about these delectable treats, read about them here. 
The 8 Best Fruity Cakes in Singapore  
As discussed earlier, these cakes offer more in terms of customisation and creativity. The best cakes often have the most iconic looks, and with fruits front and centre, it turns an ordinary-looking cake into a mouthwatering, can't-miss treat. 
But to limit their advantages to just aesthetic appeal would do these cakes a disservice since they have so much to offer. To discover what these exciting features are, here are the 8 best fruity cakes you can find in Singapore: 
1. Strawberry Bagatelle 
Strawberry and cake is a combination almost as old as time itself. There's something about the look and flavour of strawberries that make them excellent companions for food, evidenced by the strawberry bagatelle. 
Essentially a new take on the classic strawberry shortcake recipe, this cake mixes the soft and tasty sponge cake with the sweet and sour flavours of strawberries, creating a treat with many layers of flavour. 
2. Baked Cheesecake Topped With Fresh Strawberry 
As a testament to strawberry's versatility, this baked cheesecake topped with strawberry mixes two opposing flavour profiles and makes them work exceptionally well. Each bite is filled with different layers of flavours, from the strawberry and nuts toppings to the smooth and creamy cheesecake. 
The synergy between these ingredients is the main star of this cake since the perfect balance between the custard, and cheesy flavour is balanced by the sweetness of the strawberries. If you're craving a complex cake with different layers of flavour, then this one is a must-try. 
3. Bare Summer Cake
The word "summer" conjures up images of unforgiving heat for some or a refreshing breeze for others. The bare summer cake aims to represent the latter by having ingredients that aren't just refreshing but also sweet and tasty. 
This fruity cake is adorned with strawberries and blueberries and uses sponge cake as its base. Furthermore, each layer is coated with cream, making for a delightfully refreshing cake-eating experience. 
4. Premium Durian Cake 
There is an overabundance of durian fruit in Singapore, and it would be a shame if the premium durian cake weren't one of the featured fruity cakes in Singapore. Durian is one of those fruits you either love or hate, and there's nothing in between. However, those who love the fruit will love this fantastic cake. 
Be greeted by durian's recognisable flavour, along with a smooth and fluffy cake base with each bite, and enjoy the sweet and lasting finish of the fruit. People say durian isn't for everyone, but it only takes one bite to make you fall in love with this cake. 
5. Durian Cake Topped With Real Durian Fruit
When you thought things couldn't get much better upon tasting the premium durian cake, here's a version of the cake with real durian fruits as toppings. Enjoy a slice of the premium cake, then indulge yourself with the actual fruit to crank the flavour to a new level. 
6. Durian Crumble
Completing the durian cake trifecta is the durian crumble, a testament to how far endless creativity can take you. This cake might look plain at first glance, but there are aces up its sleeve in the form of the alternate layers of cake and durian meat inside. 
This cake also doesn't hold back when it comes to giving you different textures since the crumble on top perfectly balances the smooth, rich, and fluffy body. The durian crumble isn't just a cake; it's an experience, and it is an experience that you have to at least try once in your life. 
 7. Fresh Mango Splash Cake
Mangoes are universally loved fruits with flavour profiles that go with almost anything, so it's no wonder we also have a fresh mango splash cake. This cake's simple appearance is inversely proportional to its complex flavour profile, which might surprise some. 
Within your first few bites, you are welcomed with a soft vanilla sponge cake with layers of cream perfectly complemented by the mango flavours on the top and some nuts on the side. You will undoubtedly love this excellent fruity treat if you are a mango lover. 
8. Mixed Fresh Fruit Flan  
So far, we've seen cakes featuring strawberries, mangoes, blueberries and durian, each with its own cake, but what if you want a cake featuring multiple fruits? The mixed fresh fruit flan is the answer to that question. 
Featuring a vanilla sponge cake base with layers of fruits and cream in between and topped off by various fruits like mango, strawberry, and kiwi, this cake is a fruit lover's dream. The perfect balance between the sweet and sour flavours of the fruits and the soft texture of the sponge cake and the cream is enough to make you return for more. 
Let Temptations Cakes Provide You With Fruity Cakes in Singapore
These are the best cakes featuring fruity flavours you can buy in Singapore, and all of them are offered by Temptations Cakes. We at Temptations Cakes believe in providing our valued customers with only the highest quality cakes and pastries, which is made possible by combining traditional French and conventional baking techniques. 
If you want to know more about our products or services, feel free to browse our website. You can also contact us here if you have questions or concerns. We also encourage you to visit our FAQs section for other questions. 
Are you looking for a quick fix for your sweet tooth? Let us at Temptations Cakes spoil you with our decadent creations!