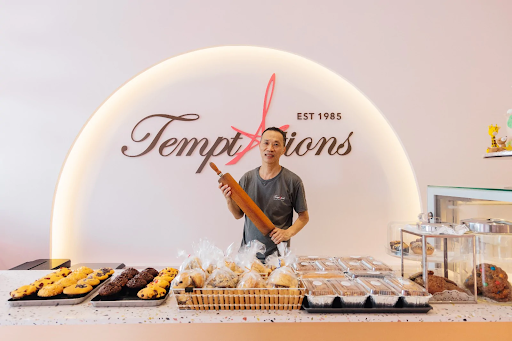 There is a time and place for a cake for every event. This delectable treat, which comes in a wide variety of flavours, is a need at any gathering. The cake is a traditional choice if you want to end your meal on a sweet note, even if there isn't a reason to celebrate.
There is a caveat: only some people like cake, and some people cannot consume specific flavours or ingredients for various reasons or may not enjoy the taste. For instance, your guests might be unable to eat your favourite black forest cake because it contains dairy or gelatin.
Every attendee is accommodated at an inclusive party. The most excellent method to be a welcome and attentive host if your visitors are diverse with a range of dietary needs and preferences is to choose the appropriate cake. Make a thorough note of all the factors you need to consider before ordering a cake to ensure you remember everything.
To get you started,, here are some significant reasons why you should exercise caution when choosing a cake to share, whether for a sizable birthday celebration or a straightforward dinner gathering at home.
1. Consider The Cake Shop's Reputation
Our signature French-inspired cakes and pastries have been a stalwart of Singapore's cosmopolitan food heritage since 1985. 
Chef Galistan made a trailblazing statement by fusing his distinctive Parisian flare with regional nuances to offer Singaporean consumers premium confections at reasonable costs. When most comparable items were only accessible through upscale hotels and out of the price range of the majority of households, Temptations distinctively did this.
At Temptations, everything is made with passion and award-winning French culinary talent. We continuously modernise and develop our products to meet the most recent lifestyle trends while staying faithful to world-class French baking techniques. The quality of our products and the freshness of our ingredients are two things we always focus on.
Our patrons refer to us as a Heritage Singapore Cake Shop because we are a long-standing, locally-owned cake shop in Singapore.
As a patisserie that has catered to Singaporean families for more than two generations, we have a profound and lasting grasp of client patterns.
Our brand has become well-established among Singapore's cake connoisseurs thanks to nearly four decades of consistent evolution and the availability of more than 300 cake recipes that celebrate a variety of unique and happy family occasions, including birthdays, anniversaries, Mother's Day, and Father's Day, get-togethers, etc.
2. Location of The Shop
Convenience is key. Ordering the cake might be accessible where you need to make a phone call or place an online order. Whereas if you opt for self-collection at the cake shop itself, it is more troublesome if it is located further away from your residence. It will be ideal if the shop is accessible to you. 
Thankfully, Temptations Cakes is located centrally and walking distance from Aljunied train station - pretty convenient for many. If it is still inconvenient for you, we offer online cake delivery services that can be arranged quickly, even same-day! 
3. Cleanliness and Hygiene
Hygiene and cleanliness are essential for any cake shop. Not only do they ensure that customers have a pleasant experience, but they also help to protect them against potential food-borne illnesses.
Temptations Cakes is a renowned cake shop in Singapore known for its exceptional cleanliness and hygiene practices. We are dedicated and committed to providing customers with a safe, clean and healthy environment. We take great pride in their cleanliness and hygiene standards.
The next thing to consider is the storage area. This should be kept clean and organised to prevent any food contamination. All food should be kept in sealed containers and stored away from potential contamination sources. 
At Temptations Cakes, we strive to ensure everything we produce is of the highest quality. We are always on top of our cleaning and sanitising processes to ensure that our cakes are safe and hygienic. Our baking equipment is regularly cleaned and sanitised with specialised cleaning solutions specifically designed for baking and food preparation. We also use only the freshest ingredients, and all components are checked for freshness.
In addition to maintaining a clean and hygienic environment, Temptations Cakes also follows strict food safety regulations. We ensure that all of our staff members are well-trained in food safety and hygiene and that we are aware of the latest food safety regulations. Our staff must also wear protective clothing such as aprons and hairnets and use gloves and other protective gear when handling food.
4. Cakes Must be Fresh
Since nothing else will be viewed favourably in their eyes, every respected baker will only sell freshly baked yummy cakes. Cakes at Temptations are baked with love daily with no preservatives so customers are recommended to eat them fresh on the day. Doesn't the baked cheesecake topped with strawberry shown above look very delicious? It's one of Temptations Cakes' specials which can be found here.
5. Quality and Taste of Cakes
Every bite of the cake should make you happy, and each slice must have the delicious flavour you are looking for. Every time you enter the bakery, your taste senses should tingle with anticipation since this will show that they sell delectable cakes, and you will want to buy one every time you pass. A cake must be delicious; there are no exceptions in this regard. While a cake's appearance is significant, the flavour must take precedence. This article will be able to assist you on Traits of A Good Cake to aid your future purchases.
6. Availability of Customised Cakes 
Cake shops are one of the most popular places to find a delicious and unique treat for any occasion. A great and effective way to stand out from the competition is to offer custom-made cakes. Customised cakes are an excellent way for cake shops to provide customers with a one-of-a-kind treat that cannot be found anywhere else. Customised cakes are perfect for special occasions like birthdays, anniversaries, and holidays.   
At Temptations Cakes, customised cakes should always be available to our customers. We ensure that our customers have access to the best cakes possible. We work closely with our customers making sure that their customised cakes are exactly what they want. We understand that customised cakes are a special treat, and we take great pride in creating the perfect cake for any occasion. 
7. Variety of Cakes Available
The perfect cake shop should have various cakes to choose from. At Temptations Cakes, we're dedicated to providing customers with a range of delicious cakes that can satisfy any sweet tooth. Our Signature cakes  include durian cake, black forest cake, red velvet, and more. We also provide a range of specialty cakes, such as gluten-free, dairy-free, eggless, nut-free and vegan options. These are a few of the many important customisation options we can do. Do let us know your dietary requirements and we are sure we are able to deliver strong results at Temptations!
Our cakes are made with the freshest, highest quality ingredients and made with love. We believe that the presentation of a cake is just as important as its taste, so we strive to make sure that each cake looks as beautiful as it tastes. Our experienced bakers can customise cakes to fit any occasion, from birthdays to weddings. We also offer other sweet treats for those who don't have time for a full-sized cake.  
At Temptations Cakes, we take pride in offering a variety of cakes in different sizes, flavours, and designs. We also believe that everyone should have the opportunity to enjoy a delicious cake, regardless of their preferences or dietary restrictions. Whether you like a classic cake, or something a little more daring, we're sure to have something that will satisfy your sweet tooth.
With a few quick clicks, ordering a birthday cake online is simple and hassle-free in Singapore. Consider these various factors when choosing a cake for the appropriate event because it's easy to overlook some crucial details as you seek the ideal cake!
Temptations Cakes will always have what you're looking for, whether you want a small, unassuming cake for a birthday surprise or a gigantic, elaborate cake for a grand celebration. Everyone should have access to their sweet pleasure, so let us assist you in selecting the ideal cake or pastry for your requirements. Visit our bakery right away if you're looking for the perfect cake.
You can find us at 199 Sims Ave, Singapore 387503. Alternatively, you can contact us at onlinesales@temptationscakes.com.sg or +65 9821 2666. Be sure to follow us on Temptations Cakes Facebook & Temptations Cakes Instagram.