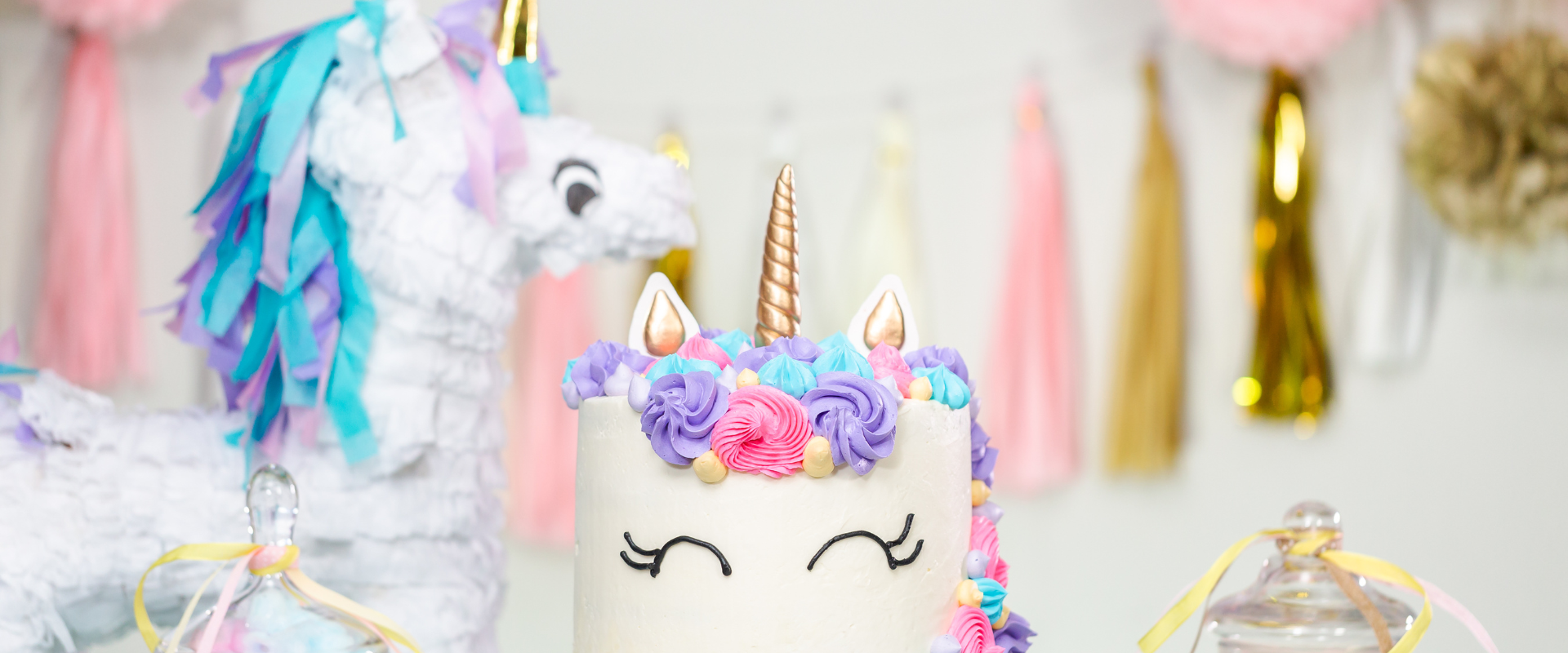 Hello, my unicorn-loving friend! Or perhaps you genuinely hate them. Whatever the case, everyone should experience the delight of having one, and you're exploring the internet for the successful unicorn "must-haves." You're in the correct spot, my friend. Unicorn cakes are famous right now, so if you've been hiding away, it's time to come out from under your rock and join the rest of the world! And for a good reason—they are just too adorable! Let's face it, the majority of us wouldn't be upset if a unicorn appeared in our kitchen by accident one day. That won't happen, so you'd better start baking.
As a result, we're here to help with some of the techniques & tricks we employ to ensure that our tiny unicorn babies look fantastic from the tip of their horns down to their adorable cake bodies.
Let's' Start From Scratch, Shall We?
Now, remember that it is critical to begin with, an intense cake before diving into all the exciting aspects of crafting your unicorn. What precisely do I mean by that, then? So instead of something fluffy with a loose crumb, we prefer something with a tremendously dense crumb. The last thing anyone wants is for your unicorn to look a little floppy from a gooey, squishy base cake, right? You can make that perfectly dense yet tasty and moist cake with my go-to recipe. Your epic work needs a strong foundation; don't let it down!
Speaking of small, we strongly advise that your base be at least 5 inches tall, even though you may encounter some unicorn cakes that are short and stubby. We desire a tall, slim woman who resembles a supermodel unicorn.
Make those layers colourful to give your visitors a delightful little surprise, as unicorns are also excellent on the inside.
Once Your Cake is Flawless, We'll Share Some of Our Favourite Decorations to Help You Turn it Into The Prettiest Unicorn Ever!
1. Sprinkles
What could be more fitting to adorn your adorable unicorn with than some vibrant, playful sprinkles? To add some immediate PA-ZAZ to your unicorn cake, gather your preferred sprinkle colours and combine them (everyone knows unicorns to be all about the pa zaz.). 
If you still aren't convinced of  the colours, you can also work with Temptations Cakes to design a personalised sprinkle mix order that suits your preferences perfectly! These sprinkles are addicting, so beware.
2. Colour
Choosing vibrant colours is one of the most excellent aspects of a unicorn cake! Use those colours as a guide. And keep in mind that you want to keep your cake cohesive, so don't veer too far from those hues. Because, well, unicorns are the most peaceful of all creatures.
Try getting out your colour wheel if you're having trouble deciding on a colour! To get the ideal complementary tones, combine colours from opposite sides of the colour wheel! Consider using similar colour hues (any three colours side by side on the colour wheel). No need to go overboard with the brightness either; any variation of that colour will do! Do you like purple? For a gentler appeal, consider a pastel purple.
Otherwise, some current popular trends for 2023 would be rainbow colours accompanied with sprinkles over the cake and a delicate, majestic unicorn horn attached on the crown of the unicorn cake. Such options are definitely available at Temptations Cakes under Unicorn Cakes.
3. Glitter
Okay, you had to have anticipated this! Where would a unicorn cake be without sparkles? Just a cake is the reply. You should add some glitter to the horn or the base of your unicorn cake. Go all out with everything you want to do! Considering that glitter makes everything better despite what "he" claims when he discovers it the following day in arbitrary locations. 
But if the glitter isn't edible, what's the point? It begs the question: Why even use inedible glitter? This Guide To Make Edible Glitter will be able to assist you to break out of that shell. However, these steps might be tedious for some so another consideration is to order Temptation's Unicorn Cake to make your life easier.
Go ahead and glitter everything! And please don't say it was my fault if your significant other asks where you got this crazy idea.
4. Be Creative & Imaginary
Try to mix things up a little! Don't be scared to distinguish your cake from the norm. Especially at Temptations, we prioritise creativity and uniqueness above all. The cakes that we produce are one of a kind and different from others, so do engage with us if you wish for a cake just for you.
A cookie horn, cookie ear, or even cookie wing (if you want to make it a Pegasus!) could be used to change the features.
If you have any further ideas or requests that you would like to further add on to the cake, you can always bring it up to Temptations Cakes and we will be more than happy to help.
5. Unicorn Horn
Okay, so this might be the most crucial aspect! Even though the unicorn horn is supposed to be magical, mistakes are common! You've undoubtedly seen some Google images of unicorn horns failing. No? That's a rabbit hole you should explore. Rather than taking that chance, let us assist you!
This article on the Untold Truth of The Perfect Unicorn Cake shows how hard it is to create that dream unicorn cake you have in mind.
However at Temptations Cakes, we provide the perfect unicorn cake that is versatile for different groups of people. Our experienced workers will be able to put in the heart into every single cake made. Order your first unicorn cake with us now or you can alternatively opt for Temptations Customised Cakes for a larger range of selection if you decide on anything else other than a unicorn cake.
You can find us at 199 Sims Ave, Singapore 387503. Alternatively, you can contact us at onlinesales@temptationscakes.com.sg or +65 9821 2666. Be sure to follow us on Temptations Cakes Facebook & Temptations Cakes Instagram.