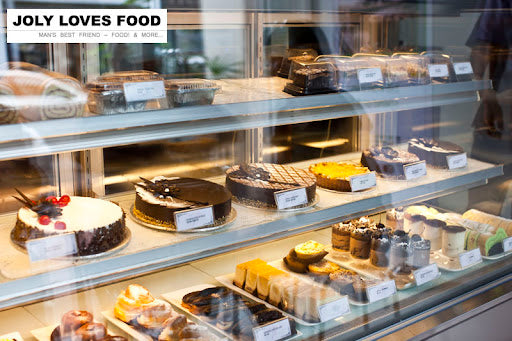 Welcome to a world of culinary delight at Temptations Cakes, where every bite is a journey into taste and artistry. Nestled in the heart of Singapore, we bring you the finest handcrafted cakes that are a feast for the palate and a visual spectacle. While we don't have a physical store in Yishun, our online cake delivery service ensures that the magic of our cakes reaches your doorstep, adding a trace of sweetness to your celebrations.
Temptations Cakes' Offerings
At Temptations Cakes, our creations are more than just desserts; they express joy, love, and celebration. With a diverse array of cake flavors, each slice promises to be an unforgettable experience. Our cakes, lovingly crafted using the finest ingredients, embody quality and luxury, suitable for every occasion, from birthdays to weddings and everything in between.
To simplify the cake-ordering process, we've designed an intuitive online platform. You can dig through our cake catalog with just a few clicks, choose your favorite flavors, and customize your order according to your preferences. Whether you're looking for an elegant tiered cake or a charming single-tier masterpiece, our selection caters to all tastes and aesthetics.
For the utmost convenience, we offer same-day cake delivery services throughout Singapore. Your celebration can be even more special with our delectable creations, delivered straight to your door, eliminating the need to navigate traffic or hunt for parking spaces.
Benefits of Online Cake Delivery in Singapore
Imagine saving valuable time and energy by having your cake brought directly to your doorstep. Our online cake delivery service offers a convenient solution, allowing you to focus on what truly matters—creating cherished memories with your loved ones. You can seamlessly incorporate our delectable cakes into your celebrations without any unnecessary stress by avoiding the hassle of traffic congestion and parking struggles.
Additionally, the comfort of ordering from your home ensures you have ample time to browse our extensive menu and make an informed choice. To sweeten the deal further, we regularly offer exclusive discounts and promotions to our online customers, making your experience with Temptations Cakes even more delightful.
With a commitment to freshness and punctuality, we guarantee that your chosen cake will arrive at your doorstep in pristine condition. Our team ensures that each cake is meticulously prepared, packaged, and delivered to preserve its flavors and aesthetic appeal.
Best Sellers - Temptations Cakes Recommendations
Indulge your senses in the captivating fusion of flavors found within our Carrot Walnut cake. This masterpiece is a testament to the culinary artistry of Temptations Cakes, where the natural sweetness of freshly grated carrots harmonizes with the earthy richness of premium walnuts. Each delicate slice offers a symphony of textures that dance across your palate, leaving a lingering impression of sheer delight.
The crowning glory of our Carrot Walnut creation is the luscious cream cheese frosting that envelops the cake. Velvety and decadent, this frosting adds a layer of indulgence that complements the cake's innate wholesomeness. To elevate the experience further, we generously crown the cake with a lavish sprinkle of finely chopped walnuts. The result? A tantalizing visual and gustatory feast that beckons you to take the first bite.
However, our Carrot Walnut cake is more than just a dessert; it's an immersive experience that resonates with your senses and stirs your emotions. Each bite is a journey, a moment suspended in time, where the convergence of flavors transports you to a realm of culinary bliss. The intertwining textures, the balanced sweetness, and the nuanced notes of the walnuts create a harmonious melody that plays upon your taste buds.
Embrace the sheer elegance of simplicity with our Bare Summer Cake—an ode to the essence of summer captured in a delightful confection. The foundation of this masterpiece is a light and airy sponge cake, a canvas waiting to be adorned with the artistry of taste. Cloaked in a delicate layer of fresh cream, the cake becomes a testament to the beauty of minimalism, where every element plays a crucial role in the symphony of flavors.
The highlights of the Bare Summer Cake lie in its adornments—juicy blueberries and succulent strawberries that are ingredients and expressions of nature's finest offerings. As your fork glides through the creamy surface and meets the burst of berry goodness, you embark on a journey that evokes the sun-kissed days of summer, no matter the season.
Beyond its visual appeal, the Bare Summer Cake symbolizes the art of savoring life's simple pleasures. It captures the essence of a lazy afternoon spent under the warm sun, a reminder that elegance is often found in the unembellished. With each bite, you savor the delicate balance of flavors, a reminder that there is unparalleled sophistication in simplicity.
Step into a realm of timeless delight with our Swiss Roll—an ageless classic that continues to captivate generations with its unfading charm. The foundation of this treat is a classic chiffon cake, meticulously rolled to create an irresistible spiral of sweetness. The perfect texture and lightness of the chiffon cake create a harmonious partnership with the following indulgence.
Nestled within the delicate folds of the cake is a filling of perfectly whipped cream, a luxurious indulgence that elevates the Swissroll to a realm of decadence. With each bite, the interplay of textures—soft cake and velvety cream—creates a dance of contrasts that awakens your senses. Whether enjoyed as a solitary indulgence or paired with a cup of tea or coffee, the Swissroll transcends time and age, appealing to both the young and the young at heart.
The Swissroll celebrates life's simple joys, a reminder that happiness can be found in the uncomplicated. It evokes a sense of nostalgia, transporting you back to cherished moments spent with loved ones. With its versatility and universal appeal, the Swissroll is a testament to the enduring magic of a well-crafted dessert.
Conclusion
Temptations Cakes is the ultimate destination for those seeking not just cakes but culinary masterpieces that awaken the senses and ignite the spirit of celebration. Committed to quality, creativity, and customer satisfaction, we have crafted a cake collection that transcends the ordinary and elevates your moments of joy.
As you've journeyed through the delectable offerings of our Carrot Walnut, the elegant simplicity of the Bare Summer Cake, and the timeless delight of our Swissroll, you've experienced a mere glimpse of the culinary wonders that await you at Temptations Cakes. Our creations are more than just desserts; they are invitations to indulge in life's finer pleasures.
Our user-friendly platform ensures a seamless experience, allowing you to select from various flavors, customize your cake, and have it delivered to your doorstep. It's the perfect solution for busy schedules, ensuring you have more time to create cherished memories with your loved ones.
Don't miss the opportunity to experience the difference that Temptations Cakes brings. Our cakes are more than confections; they represent craftsmanship, passion, and dedication. Elevate your celebrations with our delicious and customized cakes that will leave an indelible mark on your taste buds and heart.
Place your order today and embark on a flavor, artistry, and sheer delight journey. Experience the Temptations Cakes magic firsthand and create moments treasured for a lifetime. Your cake delivery in Yishun is just a few clicks away—take the plunge and treat yourself to the extraordinary.