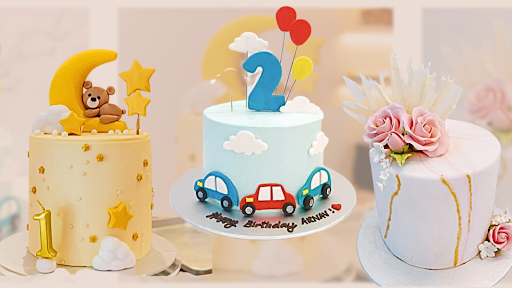 Pasir Ris is known for its lively community and scenic coastal beauty in eastern Singapore. With its blend of modernity and tradition, the town has quickly adapted to changing trends. One such trend that has caught the fancy of its residents is the rising popularity of online cake delivery services. Amidst this wave, Temptations Cakes Delivery stands out as a beacon of quality and innovation. 
While many might search for a physical storefront of Temptations Cakes in Pasir Ris, it's essential to note that they operate exclusively online, ensuring that every cake is crafted with care and delivered fresh to your doorstep. Their unique offerings, ranging from classic flavors to intricate designs, have made them a favorite in the community.
The Evolution of Cake Delivery in Pasir Ris
Gone are the days when buying a cake meant visiting multiple bakeries, standing in queues, and settling for limited choices. The traditional method, while nostalgic, often lacked the convenience that today's fast-paced world demands.  The modern online delivery system offers many options at the click of a button, ensuring you find the perfect cake for every occasion. 
Not only do you get to choose from a wider variety, but the assurance of freshness, timely delivery, and the ability to customize make the online cake delivery system a clear winner. In this new age of cake shopping, Pasir Ris residents have found a reliable partner in Temptations Cakes Delivery, setting a new standard in taste and service.
Temptations Cakes: A Virtual Delight in Pasir Ris
In the bustling town of Pasir Ris, where every corner holds a story, and every shop tells a tale, there's a unique narrative being woven by Temptations Cakes. Unlike the traditional bakeries that dot the landscape, Temptations Cakes has chosen a different path. They don't have a physical storefront in Pasir Ris. Instead, they've embraced the digital age, offering their delectable creations exclusively online.
This virtual presence has been their strength, far from being a limitation. By focusing solely on online orders, Temptations Cakes ensures that every cake is a masterpiece crafted with precision and care. There's no rush of a regular store, no compromise on quality due to high footfall. Every cake is baked to order, ensuring that what reaches you is nothing short of perfection.
The convenience of this model cannot be overstated. Imagine the luxury of browsing through a vast array of cake designs and flavors from the comfort of your home, placing an order with a few clicks, and then having it delivered right to your doorstep, fresh and ready to be devoured. This seamless experience, combined with the impeccable quality of their cakes, has made Temptations Cakes a household name in Pasir Ris.
Temptations Cakes' delivery service is a testament to what's possible when tradition meets innovation. Their virtual presence in Pasir Ris is not just about cakes; it's about redefining the essence of service, convenience, and culinary excellence.
Spotlight on Temptations Cakes' Creations
I Love Cars
The I Love Cars Cake is a dream come true for the little speedsters in our lives. This delightful creation captures the essence of childhood excitement with three fondant cars adorning its side. And as if that wasn't enough, the cake is topped with playful balloons and clouds, adding a touch of whimsy. Perfect for birthdays, this cake looks fantastic and promises a burst of flavors that will have everyone coming back for seconds. Whether it's a birthday party or a milestone celebration, this cake will surely tap into everyone's hearts.
Wish Upon A Star
Every child's first birthday is a magical moment when dreams seem within reach and every star in the sky shines a little brighter. The Wish Upon A Star Cake captures this enchantment perfectly. At its center is an adorable brown fondant bear resting peacefully on a moon and surrounded by twinkling stars. It's a cake that tells a story of love, dreams, and the infinite possibilities that lie ahead. As your little one sleeps peacefully, this cake is a testament to all your wishes and hopes for their future.
Petite Pink Roses
Elegance, grace, and timeless beauty - that's what the Petite Pink Roses Cake embodies. Designed for the elegant woman, this cake is a visual treat, glazed with intricate marble details and adorned with pastel pink roses. It's more than just a cake; it's a work of art, a celebration of every beautiful milestone in a woman's life. Whether it's a sweet 16, a 21st birthday, graduation, or the joy of new motherhood, this cake is a fitting tribute, promising not just a feast for the eyes but an explosion of flavors with every bite.
Each of these cakes from Temptations is a testament to their commitment to quality, design, and flavor. Whether celebrating a special occasion or just looking to indulge, these creations promise to make every moment unforgettable.
Why Choose Temptations Cakes for Your Pasir Ris Celebrations?
With its vibrant celebrations and joyous occasions, Pasir Ris deserves nothing but the best. And when it comes to cakes, Temptations Cakes is the name that stands out. Here's why:
1. Freshness Guaranteed
At Temptations Cakes, every cake is a promise of freshness. Baked to order and crafted with the finest ingredients, you can be assured that what arrives at your doorstep is as fresh. No compromises, just pure, unadulterated goodness.
2. Wide Variety
Whether you're a fan of classic flavors or looking for something unique, Temptations Cakes has got you covered. Their range spans from timeless favorites to innovative designs that will surely be the party's talk. Every cake tells a story; you're spoilt for choice with Temptations Cakes.
3. Hassle-Free Ordering
In today's digital age, convenience is key. Temptations Cakes understands this and offers a user-friendly website that makes ordering a breeze. Couple that with their prompt customer service, and you have a seamless experience from start to finish.
How to Order from Temptations Cakes in Pasir Ris
Ordering your favorite cake from Temptations Cakes is as easy as pie. Here's a step-by-step guide to ensure you get the perfect cake for your celebration:
Visit the Website: Head over to the Temptations Cakes website. Browse through their extensive collection and find the cake that resonates with your celebration.
Customize Your Order: Once you've chosen your cake, customize it to your liking. Select the size, add special instructions, and make it yours.
Add to Cart: Once satisfied with your selection, add it.
Checkout: Head to the checkout page. Fill in your delivery details, ensuring you mention Pasir Ris as your location.
Secure Payment: Temptations Cakes offers a range of secure payment options. Choose your preferred method and proceed.
Delivery Timeframes: After placing your order, you'll receive a confirmation with the expected delivery timeframe. Temptations Cakes prides itself on punctuality, ensuring your cake arrives just in time for the celebration.
And there you have it! A delicious, fresh, and beautifully crafted cake from Temptations Cakes, ready to make your Pasir Ris celebration truly memorable.
Conclusion
In the heart of Pasir Ris, amidst its lively celebrations and cherished moments, stands a name that has redefined the essence of quality and convenience in cake delivery - Temptations Cakes. Their commitment to freshness, the vast array of choices, and the seamless ordering process make them not just another cake shop but a trusted partner in your celebrations. 
As we've journeyed through their offerings and the ease with which you can bring their creations to your doorstep, one thing is clear: Temptations Cakes is synonymous with excellence. So, as you gear up for your next celebration in Pasir Ris, remember that a special day deserves a special cake. And what better choice than Temptations Cakes to add that touch of magic?
Ready to elevate your next celebration with a masterpiece? Dive into a world of flavors, designs, and pure indulgence. Explore the Temptations Cakes website now and place your order. Let every slice be a memory, every flavor a story. Order Now from Temptations Cakes!